Bring Summer into your Home Décor
TORLYS knows that there's nothing quite like the feeling you get in the middle of the summer! Whether it's at a BBQ or by the beach, it's time to embrace the summery mood. Colour has a known affect on human behaviours and moods, so it's important to consider what shades and tones you're incorporating in your space. If you're looking for ways to incorporate that summer feeling into your home décor, look no further!
Pops of Colour
There's nothing more summertime than bright, happy colours. Whether you prefer pastel shades or tend to gravitate towards neon, colour is the easiest way to brighten up your space.
Paint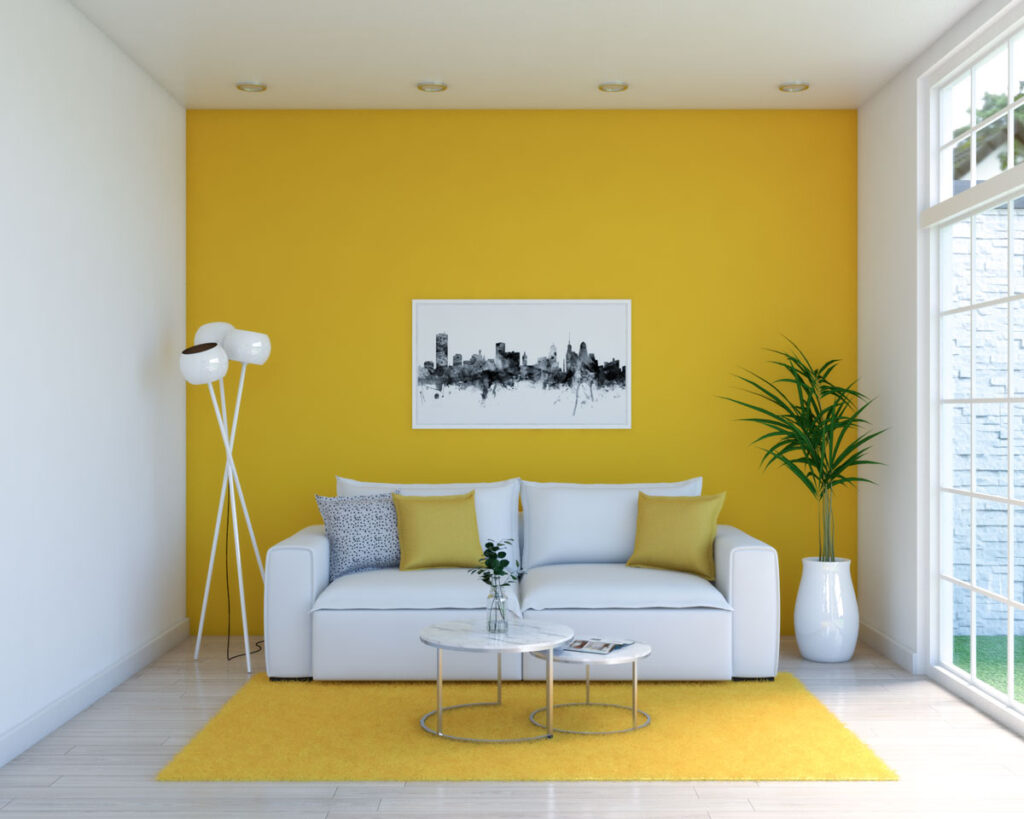 Adding an accent wall or splashing out on an entire room is an instant way to refresh your space. The colourful paint colours can be outrageous and high impact, but even muted, pastel shades will add a pop to the room you've painted. Think about perhaps incorporating a light terracotta or yellow into your space to add a warm, sunny hue to a space.
Try out TORLYS Room Visualizer to test out different paint colours in a variety of scenes paired with our flooring selections.
Décor
Pillows: If you aren't ready to incorporate colour via paint, seasonal décor for the summer is the easiest way to change the feeling in your space. Throw pillows in brighter shades instantly change a neutral couch to feel summery. Plus, you can incorporate patterned pillows like florals to bring some of the outside-in.
Art: Rather than changing a wall colour up, you might consider switching up what is on your walls instead. Incorporating art that uses bright, sunny colours or depicts the scene of a beach or a pool will remind you exactly what season we're in!
Light Floors:
Perhaps you are looking to make a more permanent change to your space in order to add a brighter, happy feeling. Light floors open rooms up to make them feel bigger and brighter, creating a contemporary, artistic style to a home. If you're looking for more tips on how to style light flooring, check out our previous blog here.
TORLYS has many light flooring options across the categories of our flooring. Use our Product Filter to sort TORLYS flooring by "Light" colours. Plus, we've highlighted a few options for you below.
EverestXP Hardwood
TORLYS EverestXP offers better performance, smarter design and is more sustainable than conventional hardwood. This 100% natural, eco-engineered line is available in multiple species in wider, longer, and cleaner grade planks to create endless design possibilities.
EverestXP  Light Flooring Options:
Laminate
Worry less about what life throws at you. TORLYS Smart Floors Laminate's exceptionally durable material is designed to withstand an active household while being virtually indistinguishable from hardwood.
Laminate Light Flooring Options:
Vinyl: 
Luxury vinyl flooring perfect for your modern home. Our precision-crafted luxury vinyl floors are waterproof, warm, quiet, and easy to maintain.
Vinyl Light Flooring Options:
TORLYS EverWood Elite in Waverley
TORLYS RigidTile Firm Designer in Carrara
TORLYS RigidWood Firm Premier in Dakota
Explore all of TORLYS flooring options on our website. Once you've decided on your favourite TORLYS floors, order samples from our website to see the floors up close and visit your local TORLYS dealer to get started on your renovation!
With these changes in mind, the feeling you get at this time of year doesn't need to be limited to one season – summer can last all year long if you incorporate it into your home décor!
---
Header from: https://unsplash.com/photos/1gMmmVdcIl8?utm_source=unsplash&utm_medium=referral&utm_content=creditShareLink
---