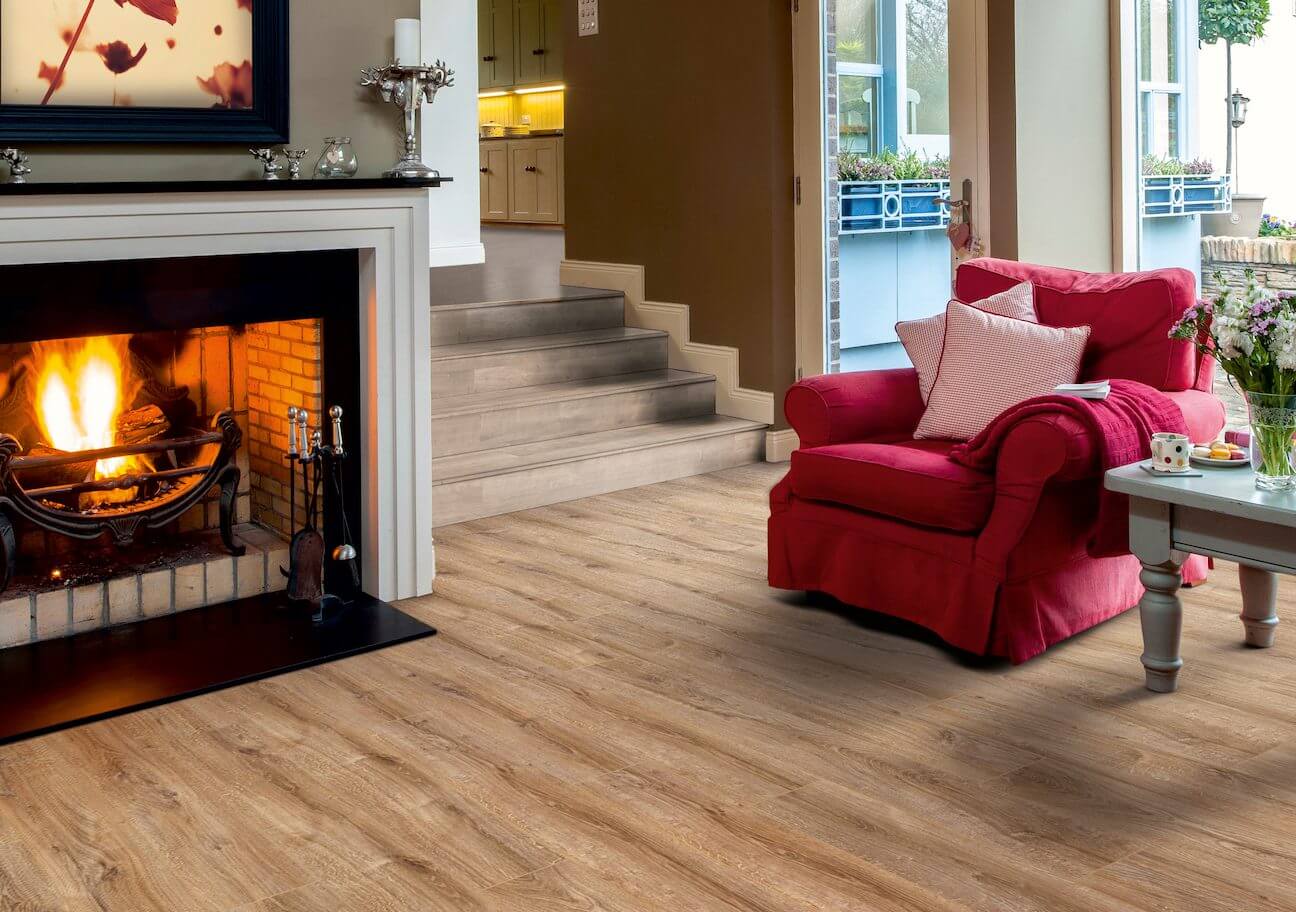 5 Things to Consider Before Choosing Your Cottage Flooring
When you're at your summer home or cottage, you don't want to be worrying about maintaining your floors. We bet you'd rather spend your time away from home with your family and friends, wouldn't you? That's why it's important to choose the perfect cottage flooring that will age with your cottage for years to come.
We've put together our top pieces of advice for choosing the ideal flooring for your cottage, so keep reading:
Choosing Your Cottage Flooring
Vacations represent relaxation and a simpler lifestyle with fewer rules. Kids and dogs are allowed to run in and out from the beach, we ignore the "no shoes in the house" policy, and generally let the housework slide a little. Cottage flooring needs to stand up to all of these demands and be low-maintenance when it comes to cleaning.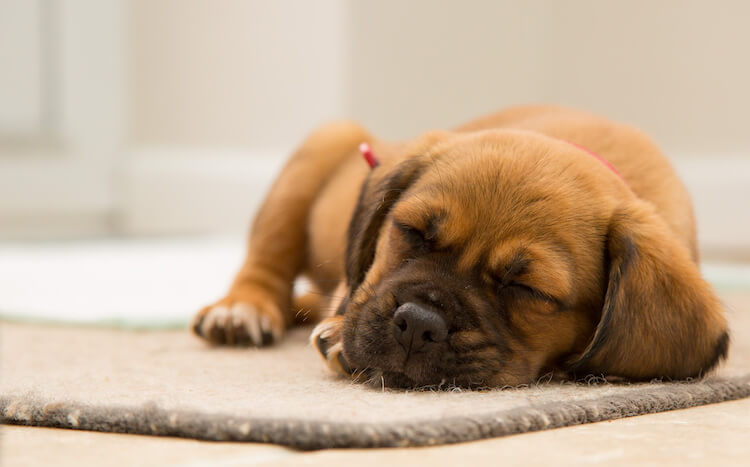 1. Hard Surface Flooring Dries Quickly
Carpet or broadloom provide warmth on a chilly evening, but there are pitfalls when it comes to day-to-day living. Carpet holds in the dirt, and when combined with moisture, will stain and produce mildew and odour. Often, summer homes do not have the best ventilation, so drying out a carpet is challenging. If you close up your cottage or cabin for the winter, germs and odours can get trapped in the carpet and multiply. For these reasons, after a few short years, you will likely need to replace your carpet.
Hard surface flooring is by far the best choice for a vacation home. Whether its hardwood, cork, laminate or luxury vinyl tile, any one of these materials will meet the demands of vacation living.
2. Elevate With Hardwood
If you want your cottage décor to reflect the natural beauty of the outdoors, then hardwood is a great choice. It can be a little more expensive, but it definitely adds to the resale value of your getaway home. Red oak, white oak, and maple are all hardwood species that are tough and less likely to scratch.
If you are looking for a vintage feel to your space and feel that scratches add charm, then softer woods such as walnut, hickory or pine are perfect. Also, look for a hardwood floor finish that is less likely to show dust and everyday wear and tear. Lower gloss levels, wire brushed or hand scraped finishes are great at maintaining that cottage charm and disguising the dirt.
TORLYS smart hardwood is available in many species, including oak, walnut, and even bamboo.
3. Engineered Hardwood or Solid Hardwood
If you have your heart set on hardwood and you are not concerned about keeping your floor looking showroom perfect, then engineered hardwood is a great choice. Engineered hardwood floors are designed to resist warping caused by temperature and moisture variation. But, they still give you the look and feel of hardwood.
TORLYS SuperSolid hardwood features long, wide planks and a best-in-class KLUMPP finish.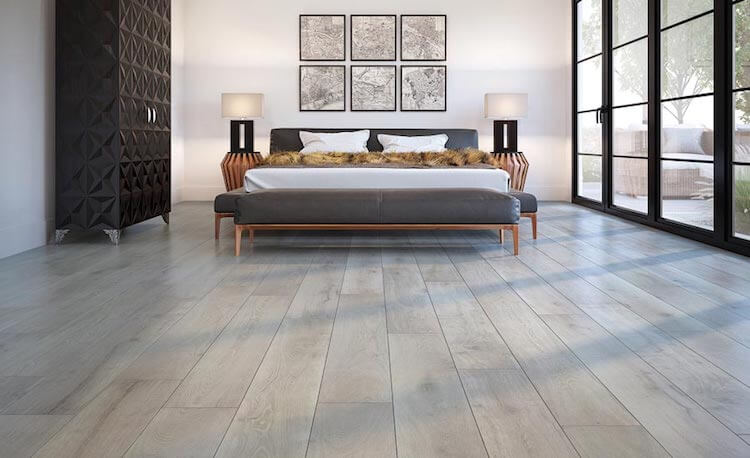 4. CorkWood is Warm and Comfortable
If your vacation property is open all year or you're looking for a softer, quieter hard surface floor check out CorkWood flooring from TORLYS. CorkWood was created to provide all the best-liked benefits of other floors in one superior, all-inclusive floor. It combines the authenticity of natural wood with the durability of laminate and comfort of an innovative hardwearing and eco-friendly cork floor. TORLYS CorkWood is an engineered construction that allows the floor to expand and contract with temperature change, avoiding warping or gaps. This means it is perfect for a seasonal property and is quite a durable flooring option.
TORLYS CorkWood is available in on-trend colours that include a wonderful range of vintage-inspired floors. Vintage is the perfect décor for country vacation homes, it's relaxing, forgiving and delivers maximum comfort and charm.
5. Alternatives to Wood
If your vacation home is adjacent to a body of water you know the challenges of keeping your furniture and floors clean and dry. TORLYS offers both high-quality laminate flooring and the latest luxury vinyl tile EverWood, both designed to handle high traffic, sand, and sea!
Laminate was originally designed as an alternative to wood. It offers the look of hardwood but stands up to tough conditions – the perfect cottage flooring.
TORLYS also offers EverWood and EverTile, two lines of luxury vinyl flooring that is specifically designed to resist water and stay stylish. EverWood and EverTile also feature Microban® antimicrobial product protection that inhibits the growth of mould and mildew should water get under the floors. Take a look at how TORLYS laminate and vinyl plank flooring work with the latest coastal and cottage interiors.
---
To bring TORLYS floors into your cottage, visit your local TORLYS dealer to see our floors in person. You can also order samples of floors you want to see in your home.
---