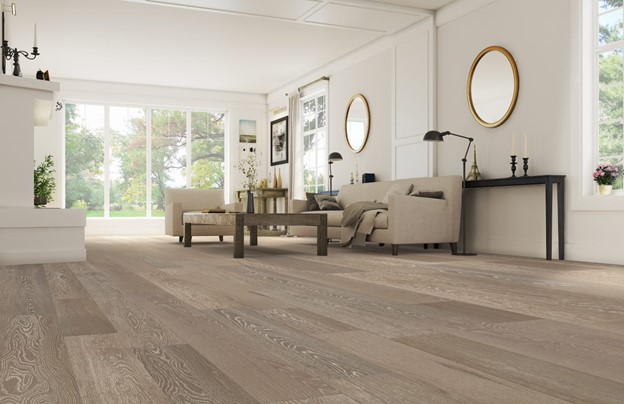 How to Style Light Floors in Your Home
Light floors open rooms up to make them feel bigger and brighter, creating a contemporary, artistic style to a home. They're popular in Scandinavian interior design, are less sensitive to sunlight and show less dent and scratches than their darker counterparts.
Since pale floors aren't used as often as dark floors, people are unsure of how to style them and find it difficult to design their space with them. But we're here to tell you not to shy away from light floors. With the right paint, furniture, and understanding of different wood shades, you'll be able to find the right light floors for you.
Pale Floors to Suit Your Walls
If you love the colour of your floor and want to keep your space light and airy, consider painting your walls at least two shades darker or lighter from your floors. This will prevent the two surfaces from blending in together while keeping it fresh.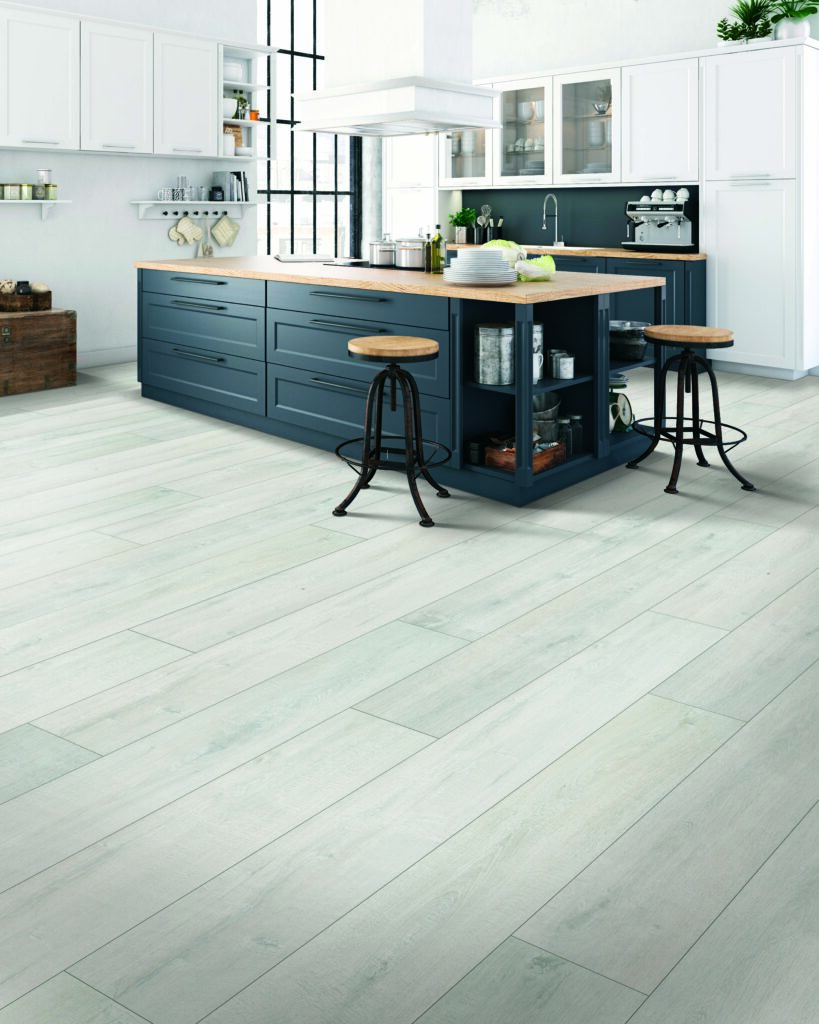 If you're looking to add some pops of colour, you can try going the darker route. The great thing about light wooden floors is that you can use darker, dramatic paint without making the room look small and enclosed.
Take paint samples home with you and see how they look on your walls at different times of the day and to see how they look next to your floors. Comparing a picture to an in-store sample just isn't as reliable because a room with a southern exposure will make a wall look brighter and lighter while a room with a northern exposure has walls that look darker and duller.
Choose the Right Colours
When selecting an accent colour for your pale floors, follow the feel of your floor. If your flooring has cool hues to it, select accents that are cooler. Blues, bright greens, purples, and grey-greens are all considered cold tones. You can also bring in white furniture with blue undertones to create a cool feeling and looking area.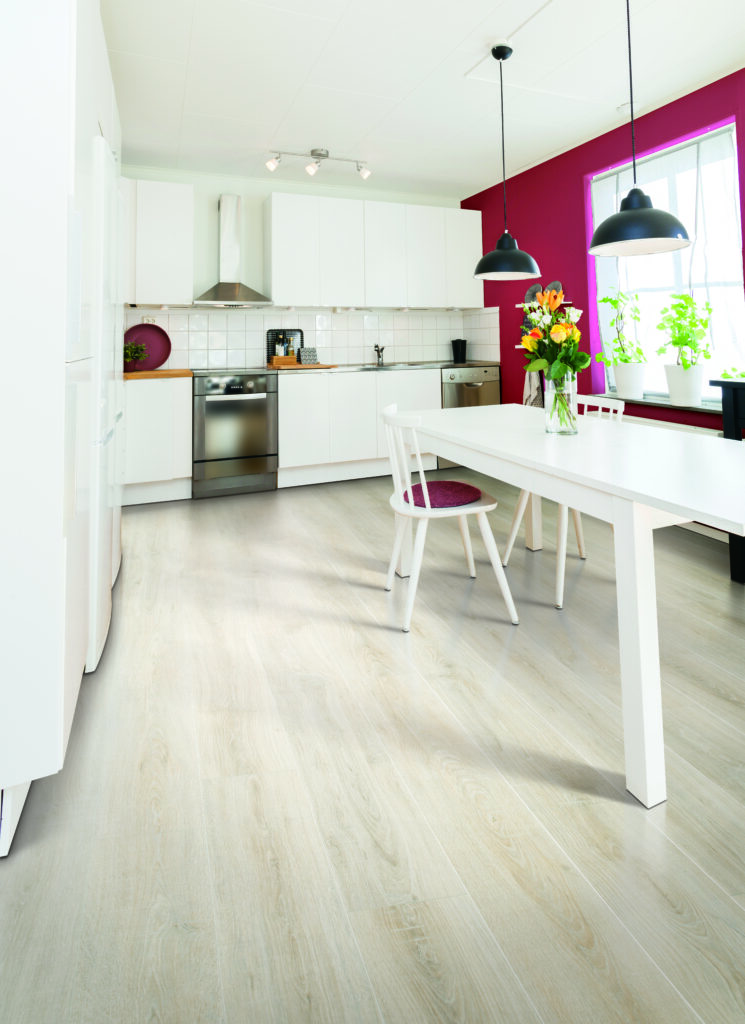 Pale floors with warmer hues work well with warm colours such as soft white. These colours include golds, yellows, oranges, and reds. You can also make green into a warmer colour by adding yellow to it. If the feel of your floor and your accent colours don't match, your light hardwood could actually make your walls look dull. To find out the true hue of your floor, put a clean white sheet of paper to make the undertones of your floor pop. Check online resources to find out what the latest colour trends are and to find inspiration for warm, comforting hues and bright colour pops.
Use the Right Wood Accents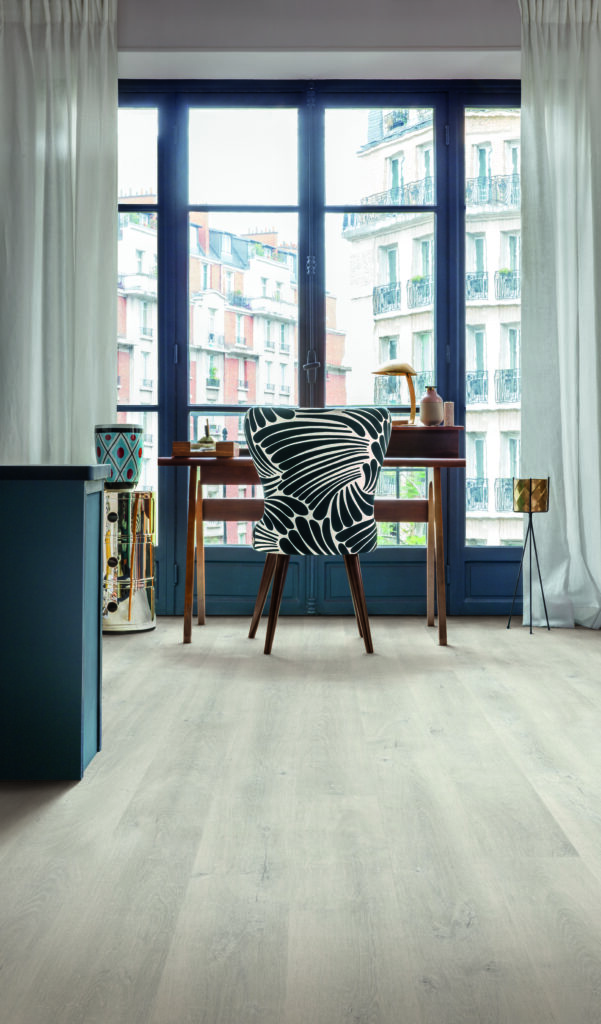 If your existing accents and furniture are a different hue or grain of wood than the light hardwood floor you want, never fear, you can make it work. Wood with different finishes can go together, we just recommend you follow these general guidelines.
Before you select your new hardwood floor, look at the wood in your home. What species is it? Pick a floor that is in the same wood family to create a cohesive look. Light wood has a more modern feel than darker wood such as cherry, so try to keep the mood of the wood consistent and your room will come together.
When it comes to matching grain, here's the rule: do or don't! You should either include multiple grains of wood in your space or stick to one. Avoid having one area of the room with different grains of wood and the rest of the area featuring only one.
If you are combining wood finishes and grains, bring them together with one bold, distinctive accent colour. Splash the hue on your walls and include it in accent pieces around the room to bring the space together.
---
TORLYS has a wide selection of flooring that will open up any space to make your home feel brighter. While darker floors tend to be bold and dramatic, pale floors are contemporary, airy and artistic.
Visit your local TORLYS dealer to see what we have to offer and to speak to a knowledgeable sales representative about our collections and to discuss what flooring would be best for your home. You can also browse online and order samples that will be delivered right to your home.
---