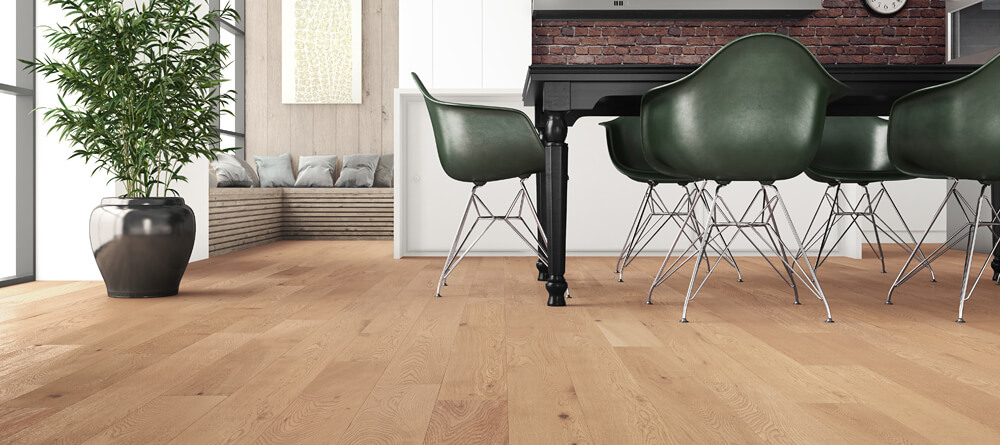 Don't Get Floored: Questions You Need To Ask Your Dealer BEFORE You Buy
Before purchasing your dream floor, it is important to ask your Dealer a few important questions. Check off your list using these tips from TORLYS.
Price
The first question you probably have is "How much?" It's obviously an important question, but it's not the only cost query you should have for your flooring dealer. Sometimes there are hidden costs for in-home measurements or estimates. Some dealers charge for the removal of old flooring. If you have furniture in the room where the new floor is going, you should ask if there is a cost for moving it if you cannot do it yourself. Finally, if you're interested, enquire about any upgrades the dealer may offer.
Preparation
You should ask if you have to do anything to prepare for the installation of your new floor. As mentioned previously, furniture may be an issue. Some dealers will move it for you, others will not. A conversation about the condition of your subflooring is also a good idea. Do you need to upgrade or clean it before the new floor is installed? Doors are another consideration. Do they have to be removed during installation? What happens if they don't open and close properly after the new floor is installed? Whose responsibility is it to shave or re-hang them?
Installation
Most new owners can't wait for their floor to be installed, so one of the more pressing questions you will have is "When can you install it?" However, you should also enquire about who is doing the installation. Ask your dealer if they install the floor themselves or hire third-party contractors. Are they licensed? Bonded? Insured? Finally, do they have any references or testimonials you can read?
You also need to ask about the installation process itself. What does it entail and how long does it typically take? Will installation be relatively simple, like with snap-and-click plank technology, or will it be messy and incorporate glue and nails? Finally, if you want to do-it-yourself, ask if it's a plausible option.
Warranty
There is a difference between the warranty dealers offer on installation and the warranty flooring companies offer on their product. You should be clear on who is responsible for what in case there are issues. Reputable companies will offer comprehensive warranties on all of their flooring options. For example, TORLYS offers a lifetime "No gapping" warranty on all of their floors when 30-60% humidity is maintained as well as a trade-in value guarantee.
Asking the right questions about a floor ensures that you're buying the right floor for your home. It's also a good idea to make a list of all the possible questions you want to ask before you visit a dealer. Happy floor shopping!
---