TORLYS Announces New Promotions
TORONTO, ON – March 2023 – TORLYS, a global flooring company specializing in beautiful, responsible flooring solutions, today announced the promotion of three key senior management professionals into expanded roles to help drive the company's continued success.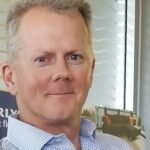 Cam Bowen has been promoted to Senior Vice President Sales – Builder & Commercial North America. In this elevated new role, Cam will be responsible for all builder and commercial sales throughout North America. Included in the commercial sales portfolio are sales for both Property Management and Hospitality. Bowen celebrates 20 years with TORLYS this year and has been instrumental in securing TORLYS as a leading flooring supplier to the builder industry in Canada.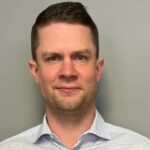 Thomas Hobbis will now have an expanded portfolio that includes overseeing TORLYS Insurance Division, a fast-growing national segment of business at TORLYS. Hobbis joined the company five years ago, and quickly moved up from Sales Director to VP Canadian Dealer Sales after demonstrating sustained excellence in sales leadership.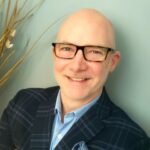 Lastly, Andrew Davis is appointed to Director – Canadian Insurance & Business Development. In four years with TORLYS, Davis has proven his ambidextrous sales/business skills and extensive "rolodex" developing various new opportunities for TORLYS. In this role, Davis will be responsible for making sure the focus and execution of this division is realized to its fullest extent.
TORLYS CEO & President Peter Barretto commented, "I take great pride in seeing talented professionals grow and advance their careers here at TORLYS. Employee training and growth is at the core of our culture as it allows us to build our business the right way with the right people," adding, "Our redefined senior leadership team enhances our agility in an evolving marketplace as it also strengthens our commitment to serving our clients at the highest level as part of our We Make Flooring Better promise."
Please join us congratulating Cam, Thomas, and Andy on their well-deserved promotions!
ABOUT TORLYS
TORLYS has been creating and delivering innovative flooring solutions to homeowners, builders, and property managers, using the latest technologies for 35 years and counting.
For further information: Leah Robinson, Digital Marketing & Communications Manager
Email: Leah.Robinson@torlys.com Phone: 905-696-2399
---