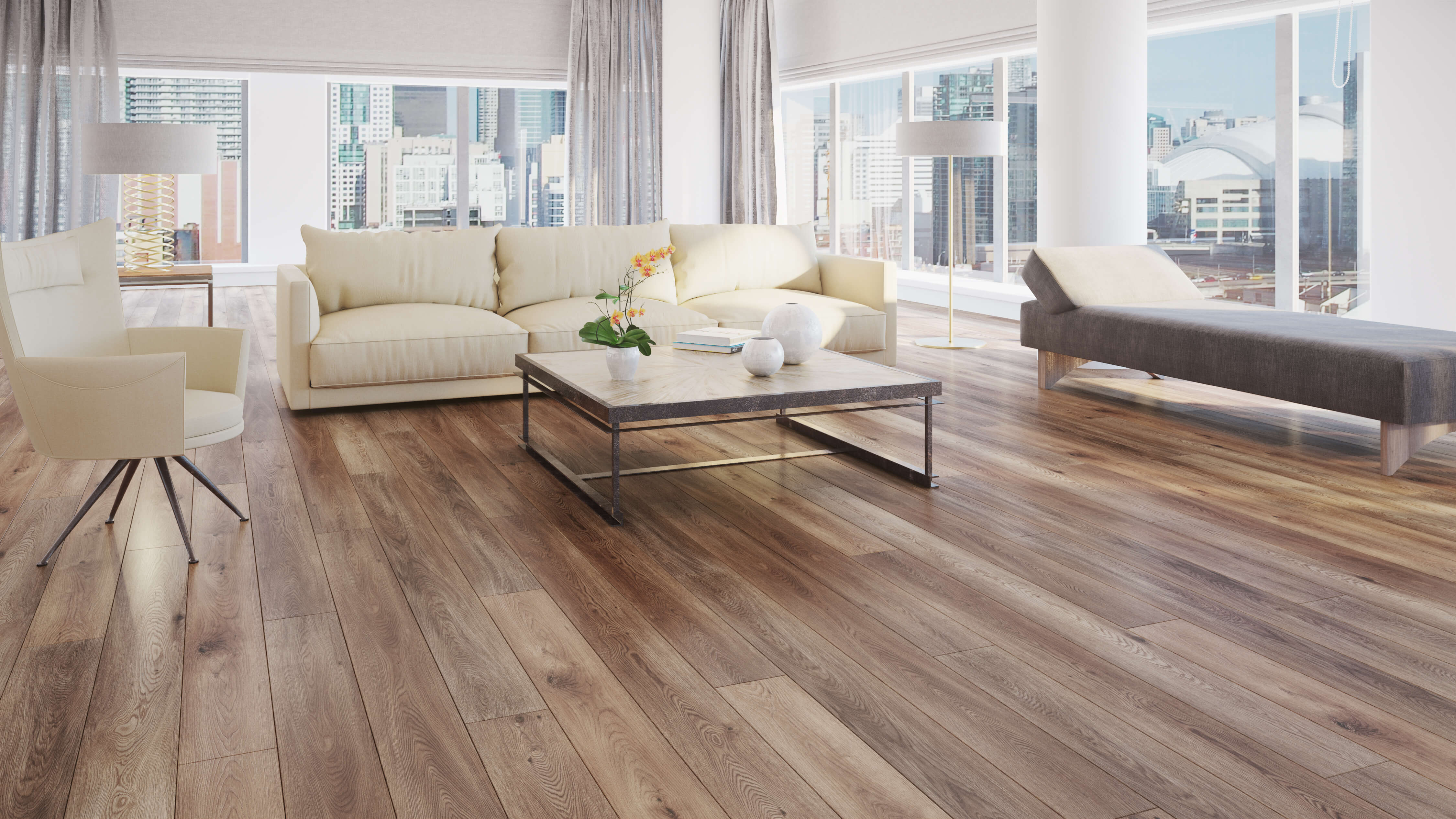 Introducing TORLYS EverWood Designer Collection!
TORLYS is proud to introduce the latest addition to our luxury vinyl series: EverWood Designer. This flooring features precision crafted planks with a wide and long specification (7"W x 72"L).
Beautiful Designs
The wood profiles have been carefully selected by our design team to reflect the latest trends in patterns, colours and textures. Every plank is softly embossed and features a fashionable four-sided bevel edge and a low-gloss finish. EverWood Designer is exactly what you want in a high quality floor—performance and looks!
Superb Durability
Every EverWood floor is waterproof, warm, quiet and beautiful. However, this flooring has an extra-added benefit: Microban® antimicrobial product protection built into the cork backing. This protection helps your floor resist the growth of mould and mildew, making EverWood Designer one-of-a-kind for beauty and performance.
No other luxury vinyl floor combines the unique scientific benefit of Microban® product protection with outstanding looks and high traffic durability. EverWood is also pet friendly*, waterproof and carries one of the best warranties in the industry.
*Protected for pet urine only.
Why EverWood?
Although they're beautiful and classic, hardwood floors tend to dent easily and don't react well to water. Tiles are cold underfoot, crack easily from dropped objects, and need to be clean frequently to prevent the grout from staining. Luxury vinyl floors require very little maintenance and are easy to clean. Our EverWood Designer collection brings the beauty of hardwood together with the durability of laminate to create the perfect, long-lasting floors for a busy, stylish household.
EverWood at Home
Whether the space is a vintage cottage, an industrial loft or a modern suburban bungalow, EverWood Designer flooring fits perfectly. Its softly-aged colour range and textured surface complement the natural character of the floor's design. Most importantly, you'll never have to compromise on style when you choose this flooring.
To inspire you, browse the complete selection of EverWood Designer floors at our website. And if you're interested in learning more about our latest addition to our luxury vinyl series, visit your local TORLYS dealer to see our EverWood floors in person.
---