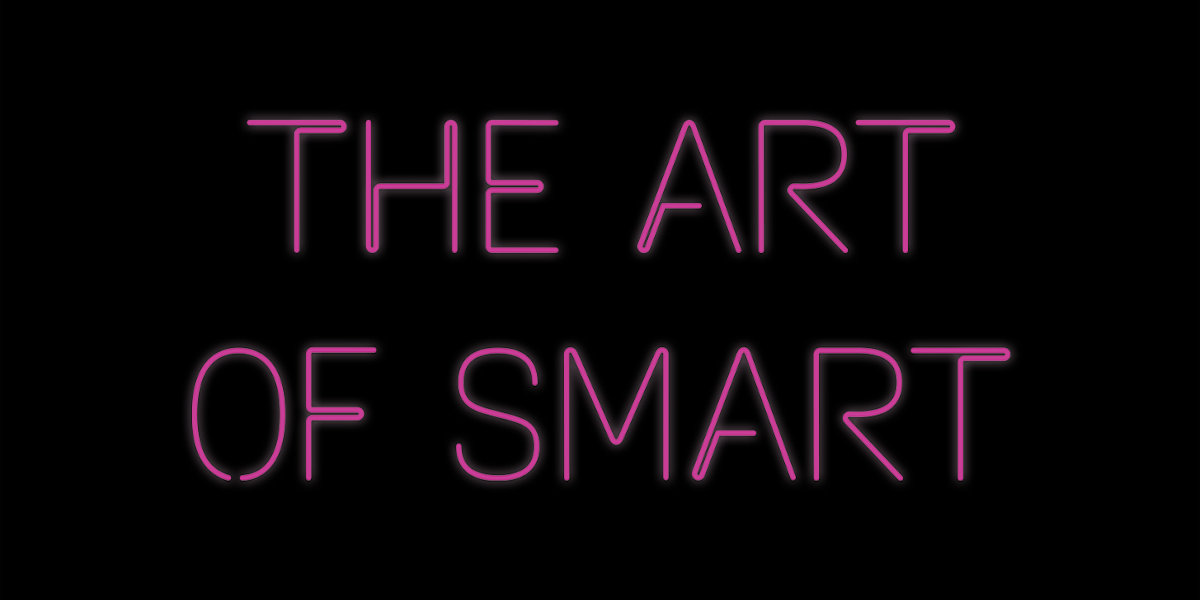 TORLYS Celebrates 35 Years at IDS
Participate in milestone anniversary and see latest innovations at Booth 626 at the Interior Design Show. 
TORONTO, ON – January 2023 – TORLYS, a global flooring company specializing in beautiful, responsible flooring solutions, is excited to commemorate 35 years in business by showcasing its eye-catching design-focused booth that centers around new product innovations at the Canadian design show of the year- IDS!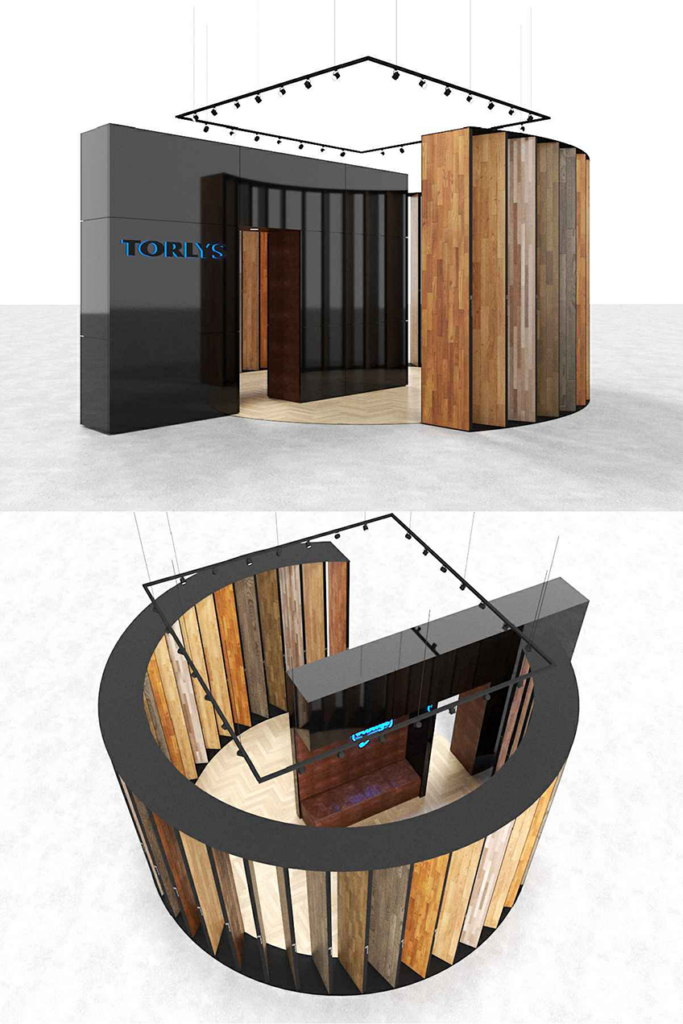 Held January 19th to 22nd at the Metro Toronto Convention Centre, TORLYS Booth #626 aligns perfectly with this year's Interior Design Show theme of "Moving Parts- Design for a Complex World", as the spectacular booth demonstrates TORLYS ongoing commitment to adapting to trends and paving the way in flooring design.
"This year we teamed up with Michael Krus of TACT Design to create an engaging booth design, featuring a wide range of TORLYS products across 5 different flooring categories and a celebration of our big 35th," said Cam Bowen, VP of Sales, Builder/Hospitality, North America at TORLYS, adding, "We are thrilled to start off the celebrations of this exciting anniversary by connecting with our A&D community, and showcasing why TORLYS continues to be the trusted leader in flooring- from beautiful aesthetics, to service and expertise."
As part of the 35th milestone, the TORLYS Team will be handing out $100 Rebate Coupons on the consumer days to use towards any purchase of TORLYS floors. Be sure to snap a selfie under the neon sign on the cozy leather bench and tag TORLYS using hashtag #TORLYS35.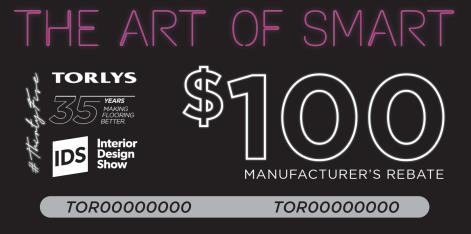 ABOUT IDS THEME- MOVING PARTS
At IDS 2023, visitors will experience the Moving Parts of the design world: products incorporating sustainable materials and components, designs adapting to how humans want to live and interact now, and work resulting from reinvented manufacturing.
ABOUT TORLYS
Headquartered in Toronto, Ontario, TORLYS is a global flooring company that specializes in providing beautiful, responsible flooring solutions. TORLYS has been creating and delivering innovative flooring solutions to homeowners, builders, and property managers, using the latest technologies for 35 years and counting.
For further information, contact:
Leah Robinson, Digital Marketing & Communications Manager
Email: Leah.Robinson@torlys.com Phone: 905-696-2399
---