Product Innovation Director Joins TORLYS
TORLYS welcomes Stephen Caldow with over 20 years in product marketing & development.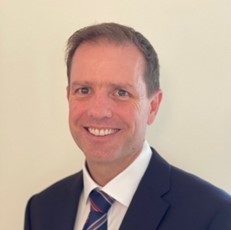 TORONTO, ON – Oct 2022 – TORLYS, a global flooring company specializing in beautiful, responsible flooring solutions, announced that Stephen Caldow has joined the team as Product Innovation Director as part of the continued investment in its product development division.
Steve joined the TORLYS Team October 3rd with the focus to lead the Product Innovation Department along with the responsibility for all aspects of TORLYS product portfolio. With experience in international product management and marketing, Steve is a data-driven marketer who has spent the past two decades of his career developing innovative products, strategically leveraging product portfolios to drive sales growth, building brands, and leading global teams.
"Steve's experienced background along with his collaborative and analytical approach is an exciting addition to the TORLYS Team," said TORLYS CEO Peter Barretto. "We are committed to investing in the right people, and we are confident that his vast skillsets and passion for product will make him a strong asset to our team."
Steve is a graduate of The University of British Columbia where he completed a Bachelor of Arts, International Relations, German. He continued his education at Schulich School of Business- York University where he obtained an International MBA, Strategic Management, International Business.
About TORLYS:
Headquartered in Toronto, Ontario, TORLYS is a global flooring company that specializes in making smarter floors to bring more value to the world. TORLYS has been creating and delivering innovative flooring solutions to homeowners, builders, and property managers, using the latest technologies since 1988.
For further information, contact:
Leah Robinson, Digital Marketing & Communications Manager
Email: Leah.Robinson@torlys.com Phone: 905-696-2399
---