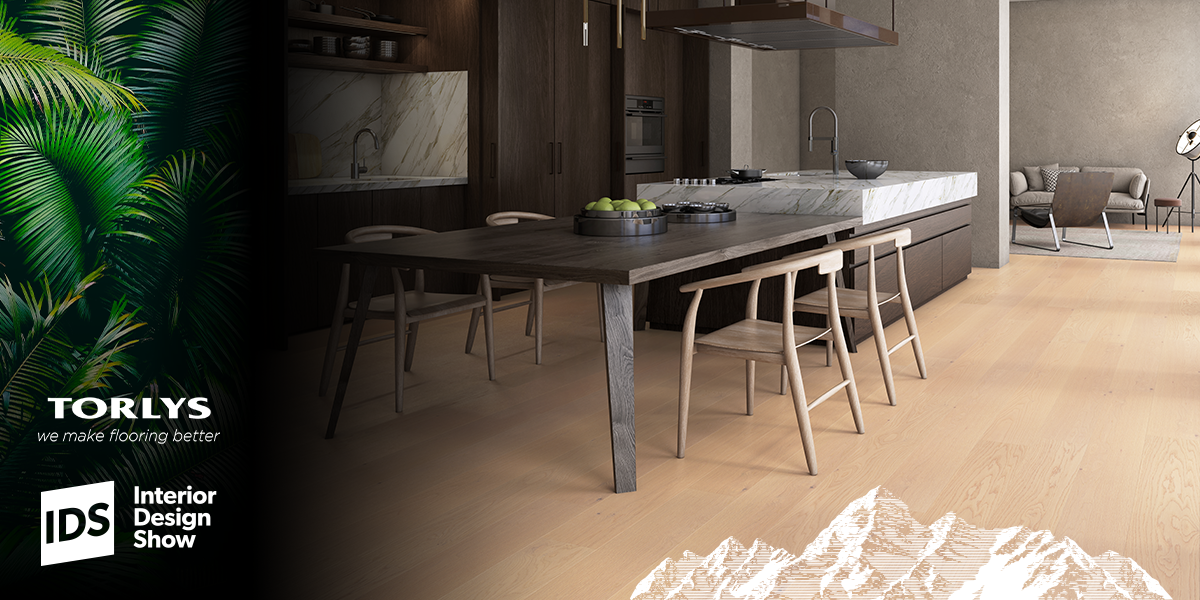 Discover TORLYS Everest XP at IDS 2022!
Revolutionary natural and waterproof hardwood featured at Booth 632
TORONTO, ON – April 2022 – TORLYS, a global flooring company specializing in beautiful, responsible flooring solutions, is gearing up to showcase its newest product innovation, TORLYS EverestXP Hardwood, at the 24th annual Interior Design Show, held April 7 to 10 at the Metro Toronto Convention Centre.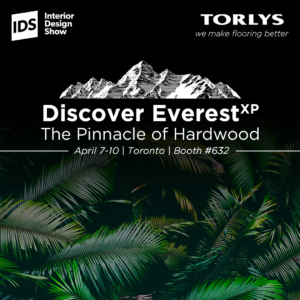 With Xtreme Performance along with an unmatched look, construction, and strength, TORLYS EverestXP revolutionizes natural hardwood floors. Dubbed "The Pinnacle of Hardwood", TORLYS EverestXP collections offer waterproof surface technology and are made from 100% natural materials. This hardwood includes more design possibilities with various wood species in wider, longer, and cleaner grade planks that deliver a lifetime of unparalleled performance without sacrificing the beauty of natural wood.
"We are excited to share this much anticipated hardwood line that provides a lifetime of unparalleled performance without sacrificing the beauty of natural wood with our trade partners and consumers at the Interior Design Show," said Cam Bowen, VP of Sales, Builder/Hospitality, North America at TORLYS, adding, "EverestXP offers a combination of benefits never seen before and they really speak to TORLYS ongoing commitment to delivering the best product innovations in this exciting industry."
Launched in March 2022, TORLYS EverestXP is now available for purchase, and the team will be giving out $100 Rebate Coupons at booth #632 to use towards any purchase of TORLYS floors.
ABOUT TORLYS
Headquartered in Toronto, Ontario, TORLYS is a global flooring company that specializes in providing beautiful, responsible flooring solutions. TORLYS has been creating and delivering innovative flooring solutions to homeowners, builders and property managers, using the latest technologies for 34 years and counting.
For further information, contact:
Leah Robinson, Digital Marketing & Promotions Manager
Email: Leah.Robinson@torlys.com Phone: 905-696-2399
---