Western Regional Sales Director Joins Team
20-year sales veteran Jon Nimmo takes the helm to lead sales growth for B.C. and Alberta.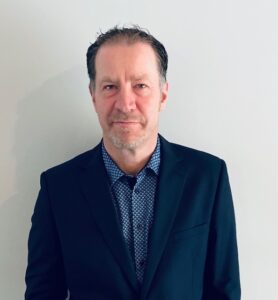 TORONTO, ON – October 2021 – TORLYS, a global flooring company specializing in beautiful, responsible flooring solutions, announced today the continued investment in its sales force with the recent addition of Jon Nimmo who joins the team as Regional Sales Director, BC & Alberta.
In this role, Jon is responsible for developing and executing sales strategies for TORLYS' Retail, Builder, Insurance, and Commercial channels across British Columbia and Alberta regions, something he is very familiar with given his two decades in the flooring industry. With an impressive track record of building strong relationships with direct customers and builders, Jon is well suited for the role.
"The addition of Jon to our sales team comes at a very opportune time for our business and our partners. His vast knowledge of flooring and the Western Market, coupled with his strong leadership background makes him an ideal fit to lead our team," said Thomas Hobbis, TORLYS Vice-President of Dealer Sales, Canada.
Please join us in welcoming Jon to TORLYS Team!
ABOUT TORLYS
Headquartered in Toronto, Ontario, TORLYS is a global flooring company that specializes in providing beautiful, responsible flooring solutions. TORLYS has been creating and delivering innovative flooring solutions to homeowners, builders, and property managers, using the latest technologies since 1988.
For further information, contact:
Leah Robinson, Digital Marketing & Promotions Manager
Email: Leah.Robinson@torlys.com Phone: 905-696-2399
---