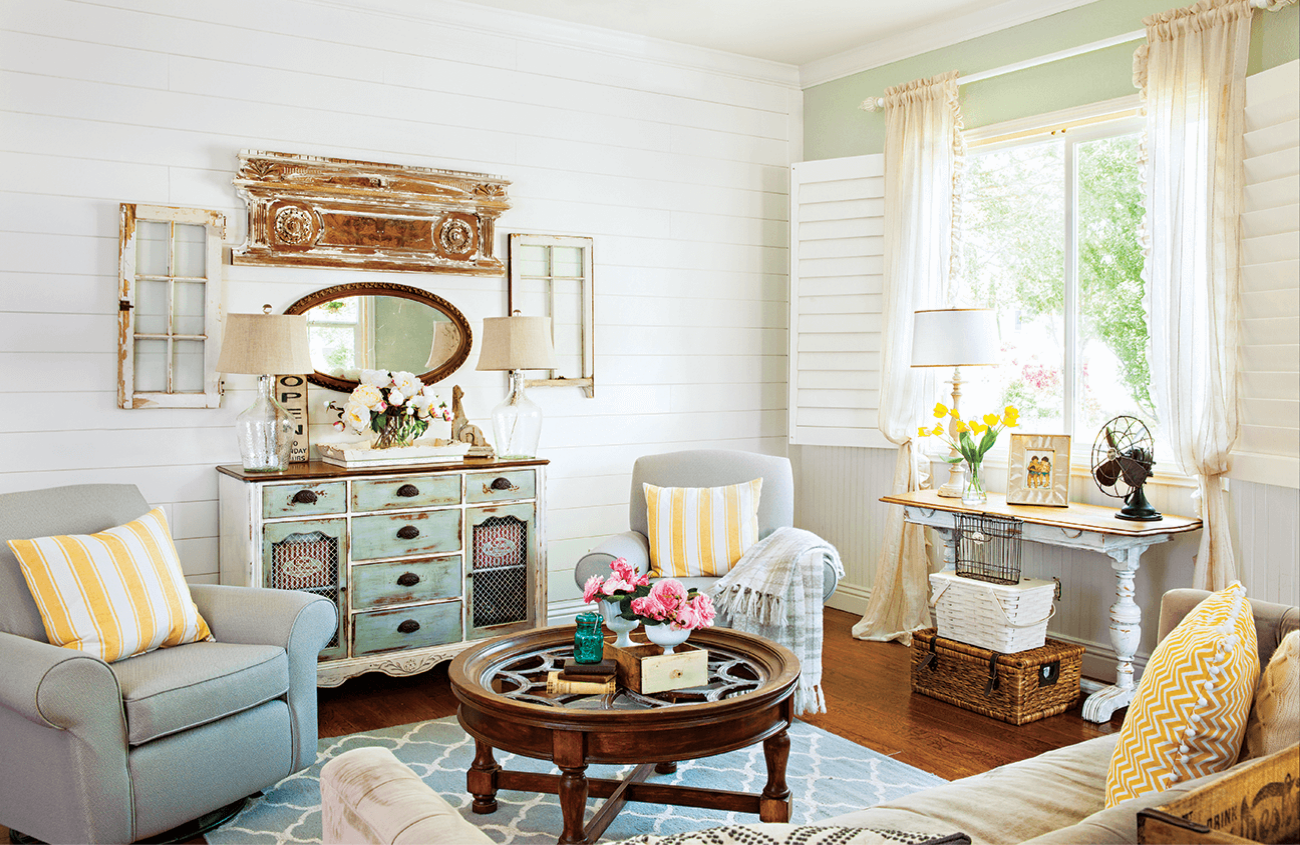 Summer Design Trends for Your Cottage
Summer is here which means we're spending more days at the cottage. With less travel happening, the warm weather months may have you thinking about getting your cottage ready for a summery staycation! Whether you have a traditional cottage or a beach house, TORLYS has the design trends to brighten up the look of your second home. Below are some tips for creating a beautiful and comfortable cottage this summer.
Keep Paint Colours Light and Airy
Regardless of whether you have a vintage, rustic, or modern design style, the choice in paint colour will set the tone for your cottage. The goal is to keep the space light and airy by choosing paint colours that are simple and have a neutral base, inviting as much light into the room as possible.
It can be difficult to select your paint with so many colour options available. Make this decision simple – paint everything in an all-white palette! Picking the ideal white for your summer home can be influenced by its surroundings. Consider the flooring, furniture, and any additional accessories you already have in your space. To help guide you in making the right decision, see how designers choose the best white paint colours to give your cottage an uplifting, easygoing feeling.
Create a Cozy Cottage with Décor!
The best way to achieve a cozy cottage look is through accessorizing with your favourite décor items. Lighting is essential to set the mood for a space. By layering different types of lighting – general, task, focal, or decorative – it can create the ultimate cozy room.
Décor with pops of colour in a complementary palette can add character to your space. Incorporate colour through accessories like books, flowers, graphic paintings, vibrant dishes, or cushions. Adding lots of these accessories in varying colours makes the space shabby chic. Or you can opt for a more muted colour story with simple additions for a cleaner look.
Cottage Flooring Options
TORLYS offers a wide range of flooring options that meets the unique demands of cottage living. We have a few recommendations that will perform well and look great in your cottage.
Laminate: TORLYS Smart Floors Laminate's collections exceptionally durable material is designed to withstand an active household while being virtually indistinguishable from hardwood – for a fraction of the price. No matter what you get up to at the cottage, worry less with laminate. Plus, select TORLYS Smart Floors Laminate collections are waterproof!
Hardwood: The brilliant look of TORLYS Smart Floors Hardwood is matched by its intelligent design. A new TORLYS Hardwood floor captures the beauty of natural wood and is gap, cup and dent resistant.
Cork/CorkWood: TORLYS Smart Cork and CorkWood™floors really do have it all. They look and feel great, plus they're a renewable resource, making them an ideal choice for your second property!
Visualize your Cottage
Having trouble imagining what your cottage design will look like with new flooring and décor? Try TORLYS Room Visualizer, which provides a close estimation of what the flooring will look like once installed in a variety of room scenes, including your own cottage! This let's you preview your favourite floors with your colour palette to to get a sense of how your space will look once it's all put together.
No matter what you decide, the accessories along with the painted walls, new décor, and TORLYS floors will create a perfectly balanced cottage space for you to enjoy this summer!
---
Header Source: https://www.cottagesandbungalowsmag.com/design-ideas/colorful-vintage-cottage/
---