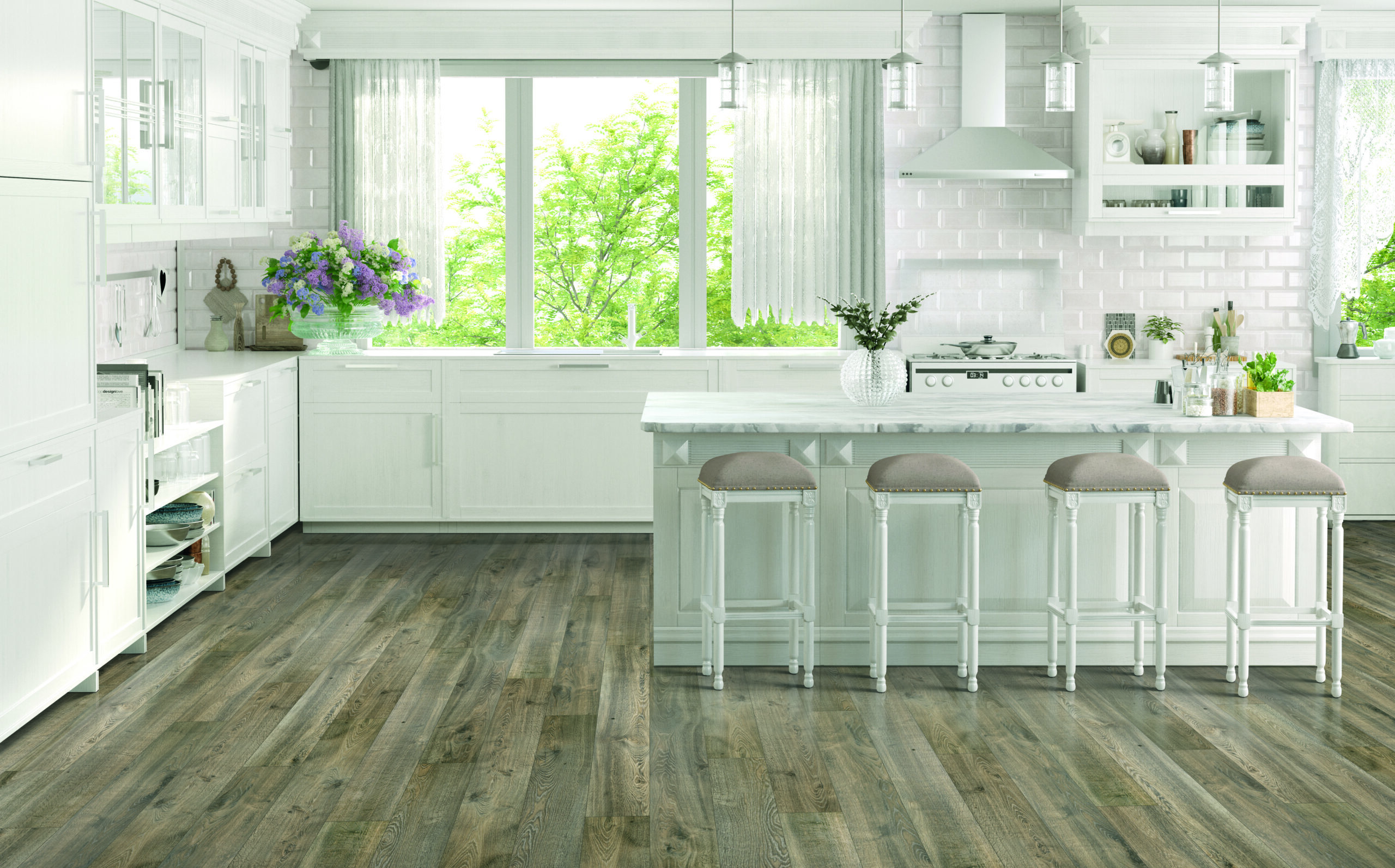 How to Choose the Right Floors – 8 Top Tips
Replacing the floors in your home takes time, research, and lots of thought. That's why it's important to make the right decision and choose an option that will look good and last for a long time. The goal is to invest well and not have any regrets in the future.
Remember these tips during your floor-buying journey:
1. Think Like an Investor
Ask yourself these three questions:
Will I like these floors in five years?
Will I like them in ten?
Are they durable enough to withstand my active lifestyle and maintain their looks?
Think about how far your money will go. Spending a little less now could mean spending more in the future.
2. Know Your Stuff
Spend some time doing research. Research different flooring brands and compare their philosophies, practices, and products. Remember that flooring is more than what meets the eye and, while it is important it looks good, it's also important you decide what features and benefits matter most in your home.
For transparent information, read online reviews and ask your network about their opinions for different products.
3. Understand Quality
Make sure you're getting your money's worth by knowing the answers to these questions:
How are the products made?
Is the company's construction process accessible? If a company is transparent about its manufacturing process then they don't have anything to hide.
Does the company provide good customer service?
Is there a way to get in touch in case of any problems? It's important to have easy communication with a company you buy expensive products from.
Where is the product sold?
Products sold in big-box stores are generally all about price and aren't as reputable when it comes to long-lasting performance.
4. Know Your Indoor Environment
Nobody knows your home's indoor environment like you do. If your basement is very humid, consider waterproof flooring. TORLYS has several beautiful waterproof flooring options you can explore using the product filter on our website.
Try to understand the benefits of different certifications and their impact of compliance with strict environmental standards. For example, CARB (California Air Resources Board), NALFA (North American Laminate Flooring Association), and FloorScore®. Floors with these official seals meet or exceed the toughest indoor quality standards, offering peace of mind to homeowners.
Discounters tend to treat flooring as a commodity instead of as a key ingredient in your home renovation. Product malfunctions, especially related to indoor air quality, have recently come from discount flooring warehouses. That's not an accident. A lack of concern for product quality and caring only about price leads to errors that homeowners end up paying for. Keep this in mind when making your purchase.
5. Visit a Reputable Flooring Store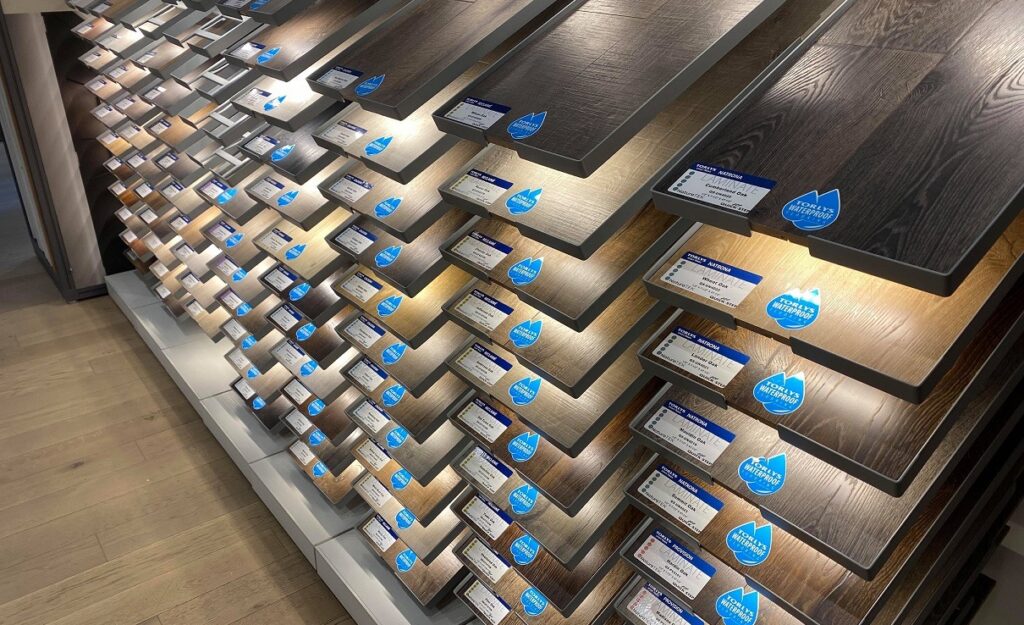 Visiting a reputable flooring store can help you discover the right floors for you. Retailers who specialize in flooring know their stuff, so why not take advantage? Discuss cost, materials, and installation for a better understanding of what's out there. Specialty retailers also work with experienced installers, which saves you time and trouble.
Find a trusted TORLYS dealer near you through the Dealer Locator on our website.
6. Buy a Brand Name
Some people consider brand names overrated. But the reality is, established reputations can take a lot of hard work to achieve. It takes many years of providing good quality, reliable products, and excellent customer service to build a strong name.
Choosing a company like TORLYS as your flooring provider means you can rely on your flooring for years, or decades, from the day of your purchase.
7. Discuss Warranties
Don't believe everything a company says about its quality. A general rule of thumb is good quality products come with good warranties.
Things to look for in a warranty:
A Pro-Rating: If a brand's warranty is prorated you don't lose value for your product if you need it replaced over time.
A Satisfaction Guarantee: These guarantees mean that you get a trial run with the product before a full-blown commitment.
TORLYS Peace of Mind Assurance provides a superior warranty, assuring you peace of mind for years to come.
8. Visualize your flooring
Once you've done your research and settled on some flooring options, it's time to understand how the floors will actually look in your home. Consider ordering samples of flooring so you can see the colours up close and in person. This also allows you to see the flooring under your lighting and against your existing décor.
TORLYS also offers helpful options like our Room Visualizer tool to help preview any TORLYS floor in a variety of scenes –even in your own space! The Visualizer provides a close estimation of what the flooring will look like once installed.
---
With these eight tips, you're sure to make an informed, confident decision when it comes to your new flooring.  Through the taking the time to research and think through your decision, you'll be happy with your investment for years to come. If you choose TORLYS, you can start browsing your options at our website today!
---