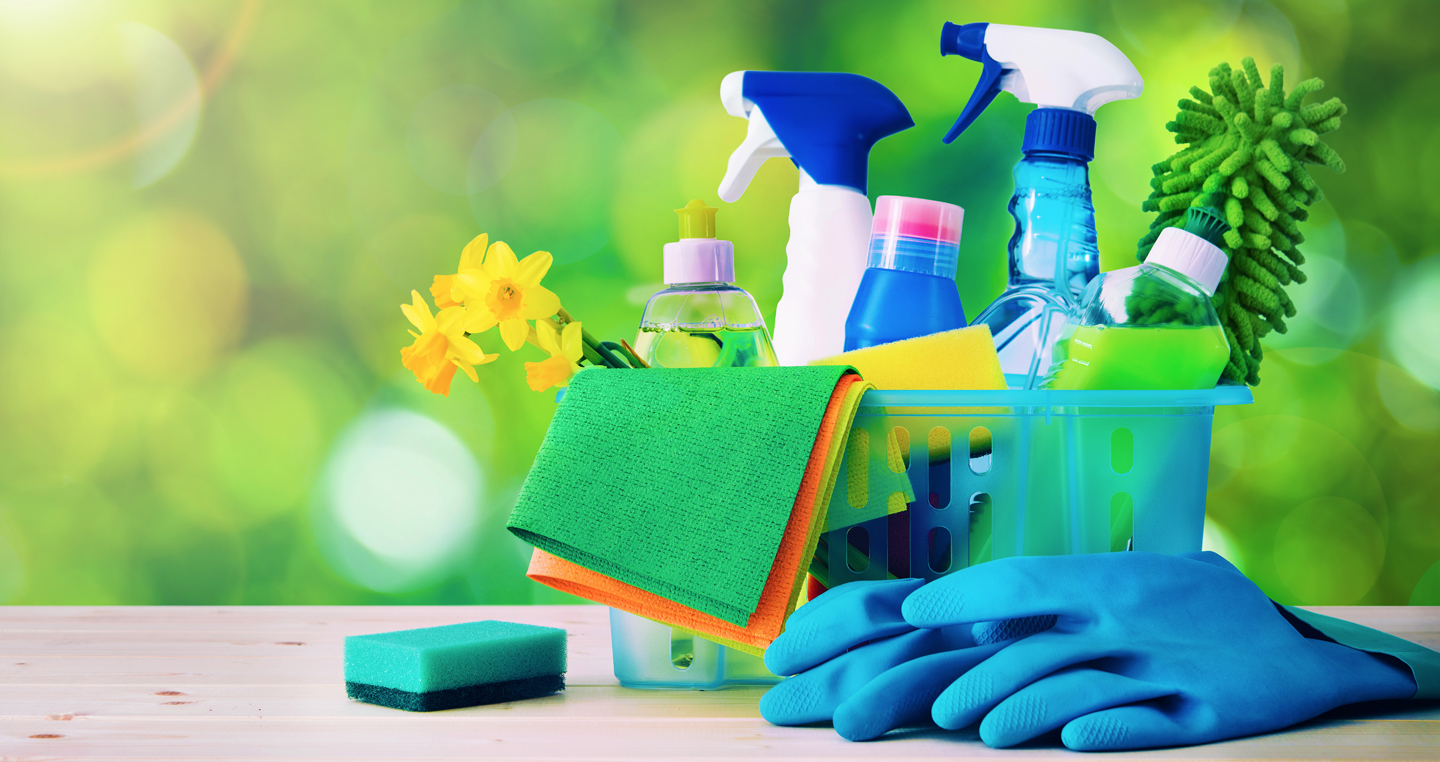 Get Your Home Ready for Spring
It's March, which means Spring is right around the corner and, most importantly, winter is coming to an end! Our clocks jump forward, we'll stock up on Easter goodies, and everything around us becomes spring-oriented — except inside your home. Just because you've taken your tree down and stopped turning on your Christmas lights doesn't mean your home is ready for spring. Fear not, TORLYS is here to help you plan and carry out your spring cleaning!
Step 1: Put Away Winter Decorations
If you haven't already (and no judgement here!), it's time to put away your tree, bring your reindeer lawn decorations into storage, and take down your front door wreath. And yes, the hardest one of all, it's time to stop turning on your decorative lights.
Putting away winter decorations means you're no longer operating in winter mode and you're ready to take on the new, fresh feelings of spring. Plus, it helps to get you mentally prepared for everything that's coming up next.
Step 2: Do Maintenance Chores
Homes require a lot of maintenance, especially after the winter season. There's a reason they call it spring cleaning!
Here's a list of outdoor spring cleaning tasks:
Check your gutters, downspouts, air-conditioning units, shingles, chimney, foundation vents and outdoor faucets.
Fix any cracks in your driveway, porch, stairs and even in your window caulking.
Use compact soil to fill up low areas in your lawn or next to your home's foundation to prevent flooding and damage.
Remove any of the firewood you have stored near your home. For your safety, it should be kept at least 2 feet away from the structure of your home and 18 inches off the ground.
Clean outdoor areas like your windows, grill, outdoor furniture, power equipment and more.
Step 3: Do your Spring-Cleaning
Bears aren't the only ones that hibernate. We (try) to stay inside all winter — And that's okay! But now that spring is approaching, a lot of bright, natural light is about to get shined on any dirt in your home. Basically, spring cleaning consists of taking care of the things that aren't maintained throughout the winter but need attention when the weather thaws out.
Here are some spring-cleaning tips:
Clean inside all cabinets and storage areas.
Clean all your countertops and cabinets, but also go inside your kitchen and bathroom drawers and give them a good wipe. You'll be surprised at how many crumbs you'll find!
Give your appliances a scrub.
Clean inside your fridge, oven, dishwasher, microwave, and washer/dryer. Then, clean them from the outside to make them look nice and new.
Scrub down your walls and your floors.
Whether they're drywall or covered in tiles (i.e. your backsplash or shower), laminate or hardwood, they all need to be cleaned. For your floors, use TORLYS EcoCare Cleaning Kit to make sure you get the job done well.
Wash your cloth materials.
Wash all your bedding (there's nothing better than fresh sheets!), blankets, area rugs and carpets, and vacuum your mattress.
Step 4: Add your Spring Décor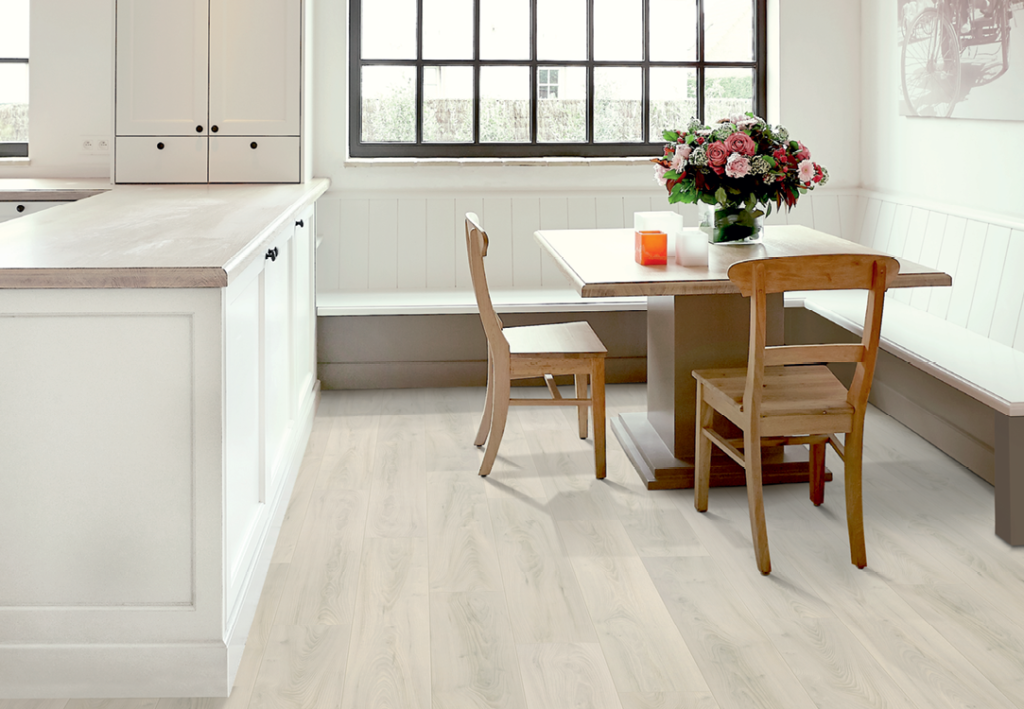 Once all the boring work is done, it's time to get started on the fun stuff! The end of winter means it is time to add some spring décor to your home. But, it is important to balance adding some spring accents without going overboard.
Introduce some gardening
Tulips and daffodils, like most spring bulbs, will bloom just as beautiful inside as they do outside. For instance, force bulbs by planting them loosely in rocks and soil while providing sunshine and water. Within a few weeks, your indoor garden will be thriving. If long stem flowers become unruly, place them in a taller bucket to keep them under control. Flowers' natural colour will add brightness to any space and liven things up.
Change over accessories
Store away dark or neutral accessories and replace them with your favourite spring colour. Try to keep it to one colour to maximize punch and focus on small inexpensive pieces like pillow covers and ceramics.
Take a risk
Neutral walls come alive when you mix time, energy, and a few gallons of brightly coloured paint. Select a bright tone hidden within your existing décor and apply it to the walls. It's amazing the impact this makes and how it energizes the room all year round. If the risk is too great for a main room, choose a smaller room like a bedroom or a powder room.
Use natural materials
Wood tones are trending lighter and brighter along with raw materials. Flooring and cabinetry are moving away from dark espresso stains and showcasing natural wood grain. The resulting interiors are fresh and naturally inspire a feeling of Spring. If renovations are on your horizon explore natural or whitewashed hardwood, laminate, vinyl or cork. And for decorating, consider wooden furniture and natural materials like wool and cotton.
Choose TORLYS
If you have TORLYS floors and are getting ready for spring cleaning, consider TORLYS EcoCare Cleaner. This cleaning solution is specially designed for TORLYS floors to keep them looking beautiful for years to come. Find out more information at our website, including a full FAQ regarding recommended product care for your TORLYS floor.
---