Divisional Manager for Insurance Named
Andrew Davis takes on new role to lead TORLYS new insurance segment.
TORONTO, ON – February 2021 – TORLYS, a global flooring company specializing in beautiful, responsible flooring solutions, announced today the change in role of Andrew Davis to Divisional Manager, Insurance, North America. Andrew will assume responsibility for developing TORLYS positioning in the ever-growing Insurance channel, overseeing strategy and business growth throughout Canada and the United States.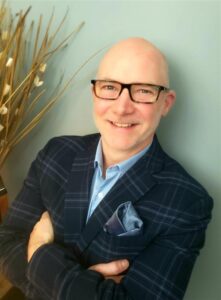 Andrew will work closely with Insurance channel partners, offering TORLYS unique and innovative product lines coupled with dedicated sales support to provide unprecedented service to the industry.
"We are excited for Andrew to be at the helm of this new channel for us," said Derek Brooks, TORLYS SVP of Sales and Business Development for North America. "His experience at TORLYS and in the industry are sure to bring success in the Insurance channel, further establishing us as a brand that homeowners know, trust and can depend on."
Andrew joined TORLYS in 2019 as Business Development Manager, Property Management, where he played a crucial role in the department's growth and success. Considered an expert in the flooring world, Andrew is backed by more than 25 years' experience in the building materials industry where he served in several upper management roles.
Please join us in congratulating Andrew on his new role!
ABOUT TORLYS
Headquartered in Toronto, Ontario, TORLYS is a global flooring company that specializes in providing beautiful, responsible flooring solutions. TORLYS has been creating and delivering innovative flooring solutions to homeowners, builders, and property managers, using the latest technologies for 32 years and counting.
For further information, contact:
Leah Robinson, Digital Marketing & Promotions Manager
Email: Leah.Robinson@torlys.com Phone: 905-696-2399
---