Western Regional Sales Director Joins Team
Wayde Hayley takes the helm to lead sales growth for B.C. and Alberta.
TORONTO, ON – February 2021 – TORLYS, a global flooring company specializing in beautiful, responsible flooring solutions, announced today the continued investment in its sales force with the recent addition of Wayde Hayley who joins as Regional Sales Director, BC & Alberta.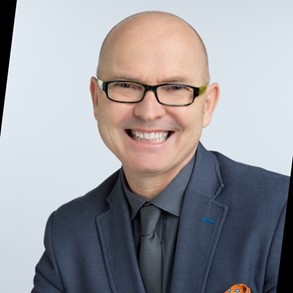 In this role, Wayde will develop and execute sales strategies for TORLYS' Retail, Builder, Insurance and Commercial channels across British Columbia and Alberta regions. With an impressive track record in the building materials industry spanning two decades, including previous success in senior roles covering the dealer, builder, property management and insurance sectors, Wayde is well suited to the role and is eager to contribute to TORLYS continued success.
"The addition of Wayde to our sales team comes at a very opportune time for our business and our partners.  His strong industry background coupled with his experience working with, and growing all channels related to flooring is a very welcomed addition," said Thomas Hobbis, TORLYS Vice-President of Dealer Sales, Canada.
Originally from Newfoundland, now residing in Vancouver, B.C., Wayde earned a Bachelor of Commerce in Entrepreneurial Management from Royal Roads University in Victoria, British Columbia. Outside of sales, Wayde volunteers his time with the Kidney Foundation of Canada where he has served as Board Member and Vice President since 2018.
Please join us in welcoming Wayde to TORLYS Team!
ABOUT TORLYS
Headquartered in Toronto, Ontario, TORLYS is a global flooring company that specializes in providing beautiful, responsible flooring solutions. TORLYS has been creating and delivering innovative flooring solutions to homeowners, builders, and property managers, using the latest technologies for 32 years and counting.
For further information, contact:
Leah Robinson, Digital Marketing & Promotions Manager
Email: Leah.Robinson@torlys.com Phone: 905-696-2399
---