TORLYS Expands Eastern Sales Team
Experienced flooring expert joins as Territory Manager, Northern Ontario
TORONTO, ON – October 2020 – TORLYS, a global flooring company specializing in beautiful, responsible flooring solutions, announced today that it is continuing to make investments in its sales force and expand coverage with the recent addition of a sales position in the Eastern division.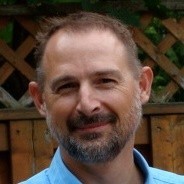 Barrie's John Zilney joined TORLYS Sales Team in the role of Territory Manager, Northern Ontario. Backed with more than 20 years of industry experience offering flooring solutions, John will bring valuable knowledge that will support TORLYS growth.
"John has a history of excellent performance and developing strong relationships.  He has also demonstrated a tremendous ability to overcome obstacles," said Jason Walker, TORLYS Regional Sales Manager Ontario & National Accounts. "His extensive flooring knowledge will contribute to our goal of delivering the best innovation and service to our partners in all channels of this exciting industry."
ABOUT TORLYS
Headquartered in Toronto, Ontario, TORLYS is a global flooring company that specializes in providing beautiful, responsible flooring solutions. TORLYS has been creating and delivering innovative flooring solutions to homeowners, builders, and property managers, using the latest technologies for 32 years and counting.
For further information, contact:
Leah Robinson, Digital Marketing Specialist     E: Leah.Robinson@torlys.com P: 905-696-2399
---