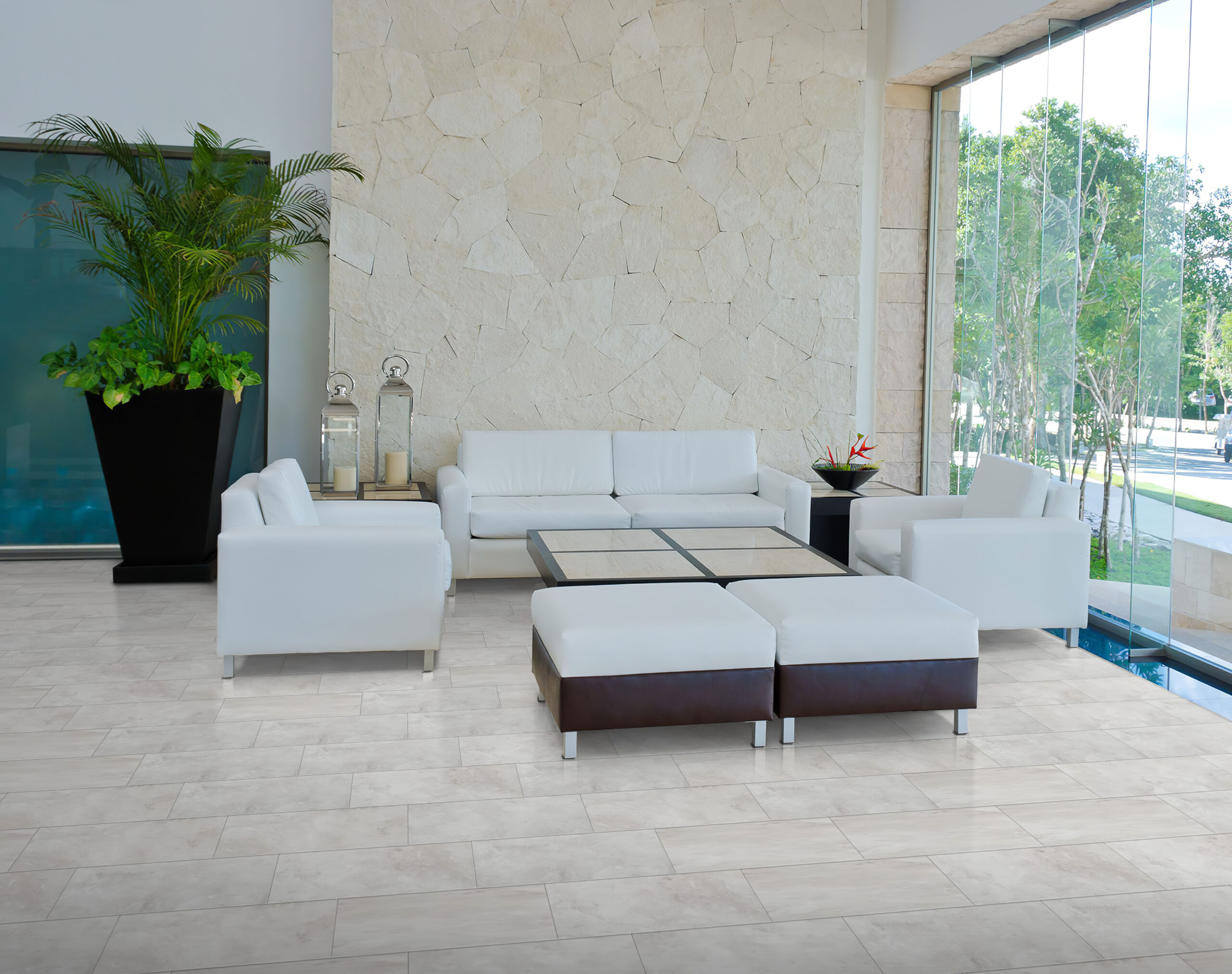 TORLYS RigidTile™ Firm Premier with Built-In Grout Lines: Product Launch
Stunning tile patterns with realistic grout lines offer perfect alternative to porcelain or stone tile
TORONTO, ON – October 2020 – TORLYS, a global flooring company known for bringing innovative flooring solutions to market, announced today the launch of RigidTile™ Firm Premier, a collection of stunning tile patterns in matte finishes with realistic painted grout lines.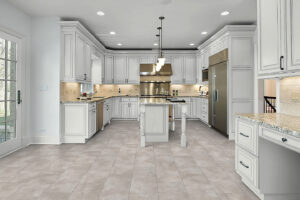 A perfect alternative to porcelain or stone tile, this latest addition to TORLYS Rigid SPC program boasts 5 beautiful SKUs in patterns of marble, concreate and stone. Crafted with character, colours Modena and Amherst have cross-cut "scratched concrete" linear patterns to create an industrial look.
With transition free installations in spaces up to 70'x70', RigidTile™ Firm Premier requires minimal subfloor preparation and can be installed directly over most ceramic tiles.
Be among the first to see this new collection with full product specifications HERE.
ABOUT TORLYS
Headquartered in Toronto, Ontario, TORLYS is a global flooring company that specializes in providing beautiful, responsible flooring solutions. TORLYS has been creating and delivering innovative flooring solutions to homeowners, builders, and property managers, using the latest technologies for 32 years and counting.
For further information, contact:
Leah Robinson, Digital Marketing Specialist     E: Leah.Robinson@torlys.com P: 905-696-2399
---