Product Management Director Joins TORLYS
J.F. Pelletier joins new role backed with over 20 years in product/merchandising experience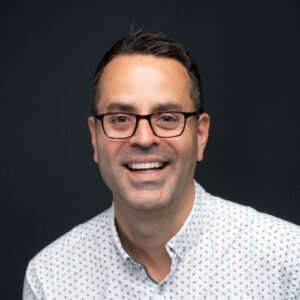 TORONTO, ON – October 2020 – TORLYS, a global flooring company specializing in beautiful, responsible flooring solutions, announced today the creation of a brand-new position within TORLYS of Product Management Director and the welcoming of J.F. Pelletier to serve in the role.
Jean-Francois (J.F.) Pelletier joined the TORLYS Team October 13th with the focus to lead the Product Development Department and be responsible for all aspects of TORLYS product portfolio. With experience in the construction industry spanning over two decades in product and merchandising roles for large companies including Uniboard, Pergo, Lowes, Walmart, J.F. will use this extensive knowledge to carve out this new role and become an integral part of TORLYS continued success.
"J.F. began his career in laminate manufacturing in 1998 and has now gone full circle back to where he began in the construction/flooring business with TORLYS as Product Management Director," said TORLYS CEO Peter Barretto. "We are committed to investing in the right people, and we are confident that his vast experience and skillsets will make him a strong asset to our team."
J.F. is a graduate of Laval University where he completed a Bachelor of Business Administration, Finance. He continued his education at HEC Montreal where he obtained a Master's in Science.
ABOUT TORLYS
Headquartered in Toronto, Ontario, TORLYS is a global flooring company that specializes in providing beautiful, responsible flooring solutions. TORLYS has been creating and delivering innovative flooring solutions to homeowners, builders, and property managers, using the latest technologies for 32 years and counting.
For further information, contact:
Leah Robinson, Digital Marketing Specialist     E: Leah.Robinson@torlys.com P: 905-696-2399
---