SuperSolid 5 Relaunch with SuperSolid 5 Deca
Eight on-trend colours offered as part of refreshed SuperSolid Hardwood collection
TORONTO, ON – March 2020 – TORLYS, a global flooring company known for bringing innovative flooring solutions to market, announced today the relaunch of SuperSolid 5 collection under the Deca construction to provide the best combination of value and quality.
In 2019, TORLYS launched SuperSolid Deca in 3" & 4" widths, a new construction for premium hardwood products, ideal for narrower width planks. As of March 2nd, the current SuperSolid 5 E-Lock collection will be relaunched under the Deca construction in a 5" width premium hardwood in 8 new, on-trend colours, enhanced with our Klumpp premium low gloss wire brushed finish.
See the refreshed SuperSolid 5 Deca Hardwood collection (made in Indonesia) and product specifications HERE!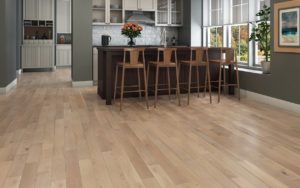 ABOUT TORLYS
Headquartered in Toronto, Ontario, TORLYS is a global flooring company that specializes in providing beautiful, responsible flooring solutions. TORLYS has been creating and delivering innovative flooring solutions to homeowners, builders and property managers, using the latest technologies for 32 years and counting.
For further information, contact:
Leah Robinson, Digital Marketing Specialist
Email: Leah.Robinson@torlys.com Phone: 905-696-2399
---