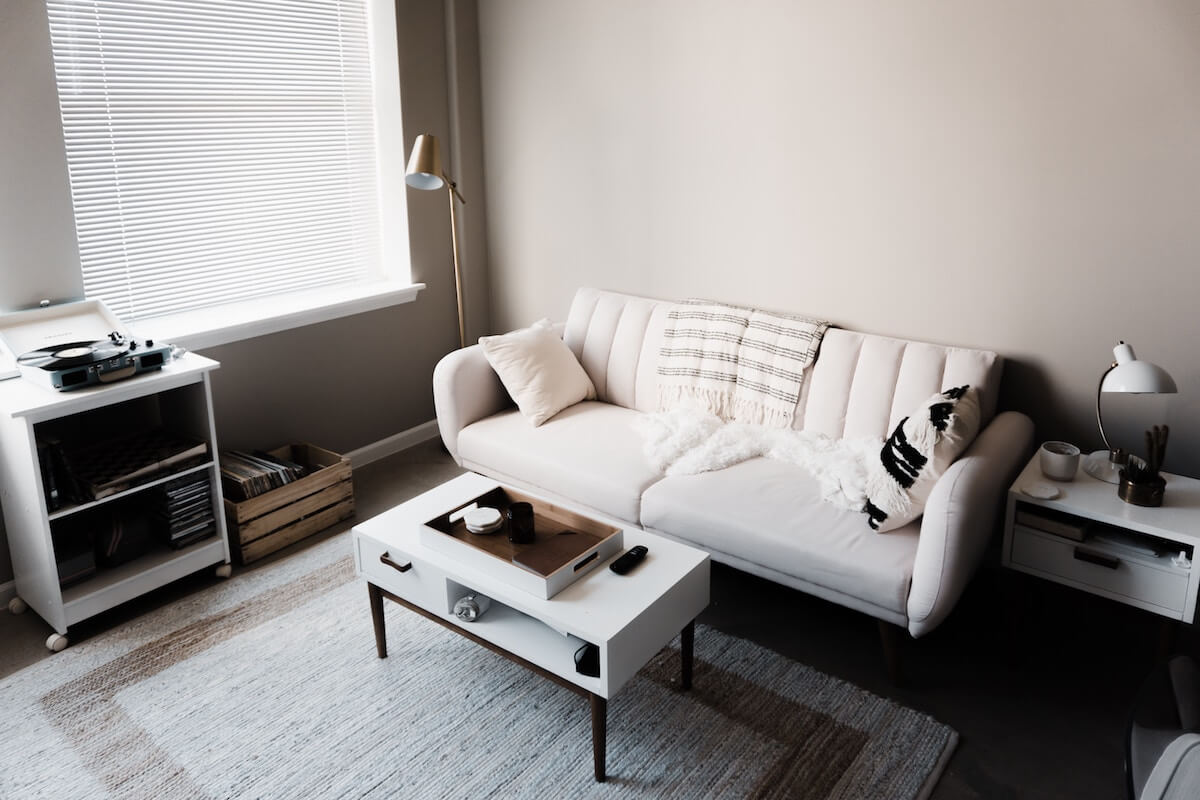 TORLYS SuperSolid Design Ideas for Your Home
How to Use SuperSolid in Your Home
TORLYS SuperSolid floors are solid wood floors, constructed from three layers of the same species of wood in either oak or birch. We offer three different collections available in a variety of beautiful colours and sizes that create a warm, inviting impression. The 100% hardwood core provides stability and long-lasting performance, and the best-in-class Klumpp topcoat maintains the natural wood structure.
The benefit of constructed hardwood is its engineered core that resists any cupping and gapping, and reduces environmental impact. You get the warmth and beauty of real wood along with a reliable construction.
We've outlined several Interior design styles below and selected the SuperSolid floor that would pair perfectly.
Perfect Symmetry
Design symmetry occurs when, from right to left, the furniture, lighting and décor placement almost mirror each other. The result is a smart, handsome, elegant and inviting space, perfect for entertaining.
There is an important design feature, however, that will elevate symmetry from predictable to interesting—texture. Both visual texture (character, wood grains and lighting effects) and tactile texture (soft, plush fabrics and a lush area rug) can contribute greatly to the success of the design.
TORLYS SuperSolid 7 Harbour View Oak features a unique wood grain with mineral streaks, varying colours and natural-looking knots. This TORLYS floor's varied appearance makes a statement.
Simply Sophisticated
It's rare to find a space that boasts both sophisticated style and simple serenity. Rich, textured surfaces and fabrics blend effortlessly in shades of taupe and mocha. Sharp black accents can give the space structure and form. To emulate this style in your own home, select solid versus patterned fabrics, minimize decorative accents, and keep the furniture site line low. TORLYS SuperSolid 7 Ragged Rock Oak texture and character will set the stage for the rich neutral tones.
Sophisticated Shades of Gray
To create a master bedroom that is the ultimate in sophistication, consider going gray. Keep the tones very soft and warm to avoid the room becoming dark and drab. The lightest gray should be almost white. Next, select deeper shades of gray (varying in small degrees) to attain the perfect balance of warmth and luxury. Decorative accents in polished nickel, brushed platinum, crystal and sparkling white will add class and sparkle. TORLYS SuperSolid 7 Beach Grove Oak is the perfect hardwood floor for any room featuring shades of gray. The vintage character of the oak and its different shades of gray will create a soft, subtle space where you can relax and spoil yourself.
Modern Purity
Interior design trends are following in the footsteps of nature. Instead of manipulating natural materials into something totally different, designers are celebrating what Mother Nature delivers in its original form. Natural, matte finished stone, wood with natural grain patterns, and soft, imperfect organic shapes are key trends. This modern dining room features a surprising level of comfort and warmth through the character and charm of the materials. TORLYS SuperSolid 7 Sedgebrook Oak is a perfect example of a natural hardwood floor that highlights raw beauty in a soft neutral tone. The effect is rustic without being harsh. Mother Nature would be proud!
Industrial Strength
The look is rough, rugged and often described as brutal. Industrial interior décor employs basic raw materials and purposely exposes the inner workings of the building to make a one-of-a-kind statement. Rough concrete walls, iron pipes, factory task lighting and exposed duct work are eye-catching elements. To warm the look of the room, and give it a touch of style, textured hardwood flooring is perfect. TORLYS SuperSolid 7 Portland Oak has a rich brown, wire brushed finish that exposes the vintage quality of the oak.
Vintage Provence
You can create the warmth and charm of a vintage French country cottage by following a few simple rules.
First, keep the walls creamy white. If you insist on colour, keep it very soft with just a hint of gray.
Second, wrought iron details for the lighting, hardware and railings are a perfect touch—strong, yet delicate.
Third, very few homes have exposed beams, but faux versions are easy to build and install. Keep the finish natural and distressed.
Fourth, choose natural white oak for both flooring and décor. TORLYS SuperSolid 7 Wildwood Oak is perfect—the planks are wide and long and feature unique character and texture.
Finally, complete the look with one or two distressed antiques (leave the peeling paint alone!), and you will have created your own one-of-a-kind Vintage Provence space.
Are you looking to incorporate TORLYS SuperSolid floors into your home? Visit a TORLYS dealer  for personalized advice on creating the perfect space for you.
---