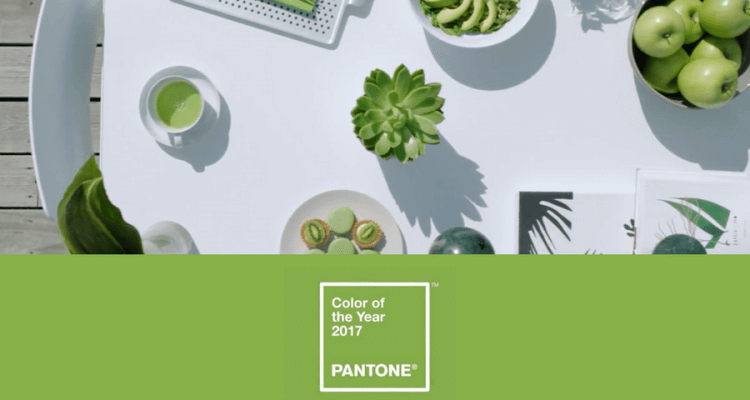 Greenery: Colour of the Year 2017
What is PANTONE Colour of the Year?
Pantone is the number one colour system used by the home, automobile and apparel industry worldwide. Every year the Pantone institute features colour choices that are symbolic of what is taking place in our global culture and that serves as an expression of a mood and an attitude.
"Greenery" has been selected as the Colour of the Year for 2017, it is a refreshing and revitalizing shade, symbolic of new beginnings.
This fresh and zesty shade of yellow-green evokes the first days of spring when nature's greens revive, restore and renew. "Greenery" is nature's neutral. The more submerged people are in modern life, the greater their innate craving to immerse themselves in the physical beauty and inherent unity of the natural world. This shift is reflected in daily lives through urban planning, architecture, lifestyle, and design choices globally. A constant on the periphery, "Greenery" is now being pulled to the forefront – it is an omnipresent colour around the world.
Though "Greenery" may be a bold green, it is easily softened when combined with light wood tones; fresh, crisp white; touches of silver; and transparent glass. It is a colour that will bring spring into your home before the snow melts and stay fresh and relaxing all year. The kitchen, bath, and laundry room are perfect spaces to showcase "Greenery"; not to mention outdoor living spaces like the patio or porch.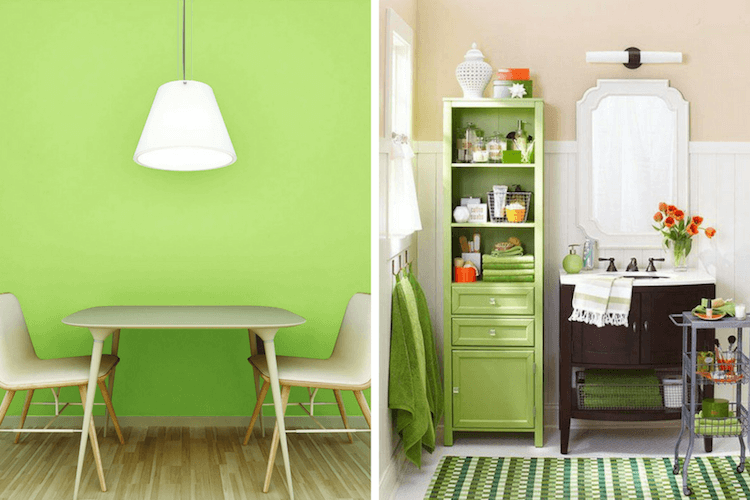 It's not likely many of us will select "Greenery" as a flooring colour. However, the newest trend in today's wood tones is the perfect pairing for "Greenery". Whether its hardwood, laminate, cork or vinyl tile, the direction is back to natural tones. Natural or lightly stained wood show grain and character to its best advantage. The overall effect is fresh, spirited and organically beautiful.
---