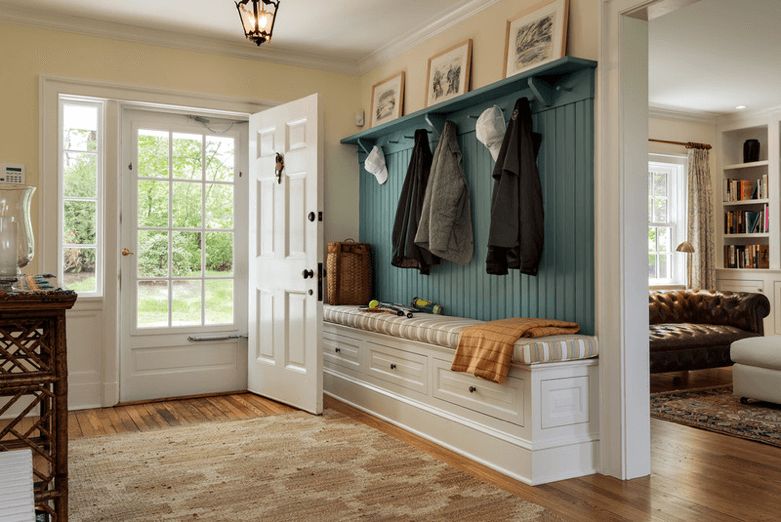 TORLYS Design Notes: Functional with Flair
Who says functional, utility spaces must look like the inside of the garage? We all need a front entrance that can handle the kids and the dog on a rainy day or where we can unload groceries and smelly sport bags. But it doesn't have to look utilitarian and permanently piled with clutter. Today, there are storage options and finishes that can meet the challenge of the family front entrance and still maintain a sense of style.
First rule: select a floor that stands up to dirt, water, snow or whatever the dog drags in and still looks and feels great. Consider luxury vinyl tile, it delivers the look you want but it will stand up to whatever your entrance demands.
The second rule is build in lots of easy access storage. Install shelves, cubbies, coat hooks, storage benches and cabinets and assign everyone their own drop off point to help keep it organized.
Finally, make sure you add colour with paint or decorative accessories it will give the entrance a personality, making the space a pleasure to enter. Interior by Crisp Architects.
---