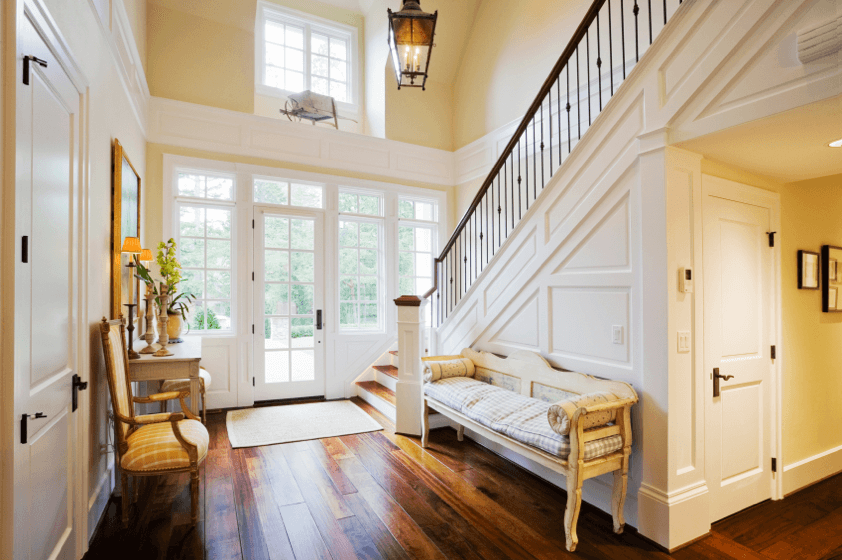 TORLYS Design Notes: Welcome Home!
Welcome Home!
The design of a home's front entrance carries the responsibility of making that critical "first impression". This space must welcome guests, offer enough space to easily remove coats and boots and it sets the design tone for the rest of the house.
When you walk through your front door how does the entrance make you feel? Is it warm, welcoming and functional or do you have to wade through mountains of shoes, clutter and this weeks recycling just to find a spot to remove your coat?
Take some time and design your front hall just like you would any other room in the house.
Be practical
choose an easy care front door mat
select a floor that's beautiful but stands up to rain and snow like luxury vinyl tile
and always provide a hall bench and table that cleverly conceals everyday clutter or provides a spot to perch
Be creative
carefully select a warm welcoming paint colour
hang a large scale mirror to expand the space
add the perfect light fixture that is both flattering and functional
There you have it the perfect front entrance!
---