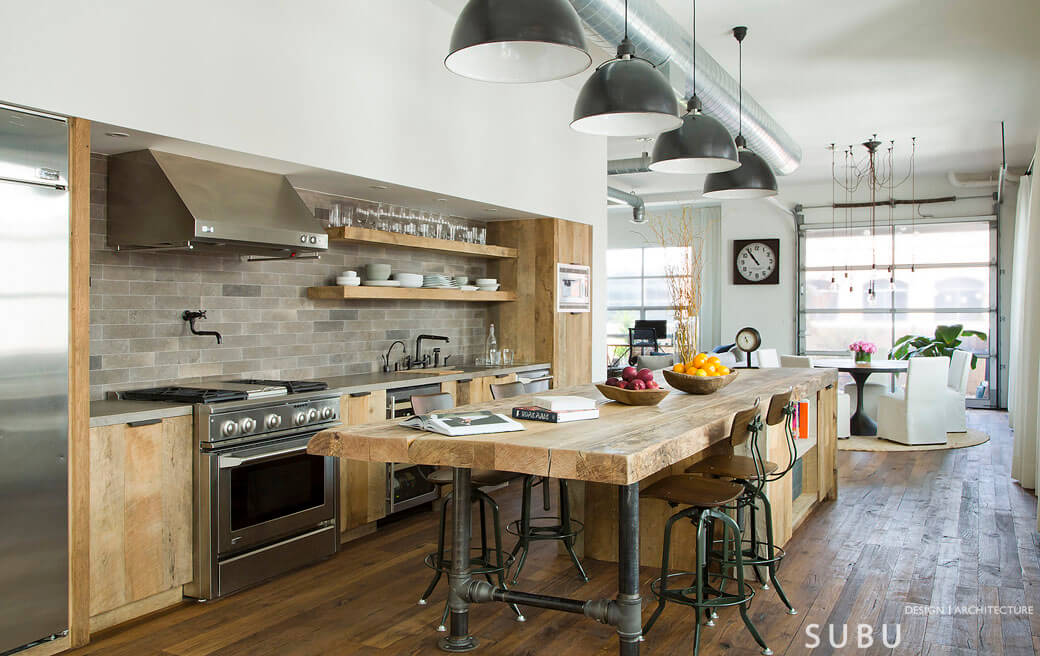 TORLYS Design Notes: Industrial Kitchen
Over the last decade, kitchen design has taken a page out of the commercial design book. Sleek, clean and functional has become the basis for modern kitchen design. The challenge for the homeowner is keeping the space clean and sparkling like the day the designer handed off the project! Plus, the minimal look of linear lines and metal surfaces left the space cold and uninviting.
The new direction for modern kitchen design still leans toward commercial but with an industrial flavour. The materials are more textured mixing organic (wood, stone, glass) and heavy metal. The result is warm, contemporary and totally unique.
Here are TORLYS flooring picks to create your own industrial modern kitchen:
---