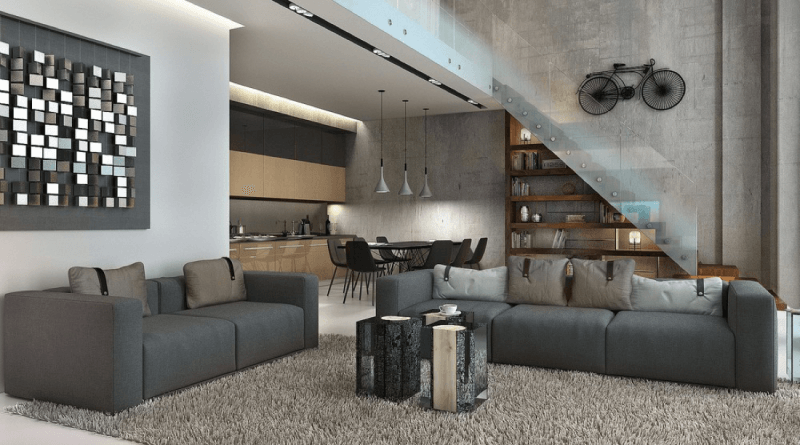 TORLYS Design Notes: 3 Tips for Decorating with Grey
Over the past ten years, grey has become the modern-day neutral and has replaced beige as a go-to base colour. Its versatility makes it easy to create a timeless look or a contemporary chic look, with either a mix of other colours or just other shades of grey.
Greys can be used to create an entirely neutral space, or they can act as a neutral to tone down or easily match other colours. Either way, grey is a great way to create a timeless space, and are perfect for anyone that appreciates minimalistic style.
To decorate with grey to get the look you want, all you have to understand is which version of grey is suitable. It's not always easy, so read our 3 tips for Decorating with Grey and feel free to send us any of your questions!
3 Tips for Decorating with Grey:
Start by choosing either a warm or cool undertone
Layer different shades of grey
Decorate with complementing colours and furniture
1. Choosing an undertone
When renovating or designing a space, it is easiest to start by deciding on a warm or cool undertone So if you want a warm living room, use yellow, orange and red based colours only in your design and décor.
Because grey is not a colour and neither black or white, it's easy to assume that any grey will go with any colour. But greys have either a warm or cool base. A yellow-based grey has a warm undertone, and a blue-based grey has a cool undertone.
Warm, yellow-based greys leaning towards a taupe colour create an inviting, cozy, and timeless space. They are neutral and modern, yet have a warm feel. For a cooler, sophisticated and modern look, choose a blue-based grey. But stay away from greys with too much of a blue base to avoid a look that is too institutional and cold.
2. Layering your greys
Just like there are different grey undertones, there are varying shades of grey. After all, our eyes can distinguish over 500 shades of grey. From light dove to charcoal grey, all shades can be used to create a beautiful neutral space.
For a minimalistic, airy space, use light greys and whites. Lighter colours make a space feel more open, and a little more fresh. If you're looking to use a silver or medium grey, white trims, accent walls, cabinets and countertops will brighten up your space.
Often used as an accent colour, dark hues create a beautiful, bold look. They make rooms warm and cosy but also bring a sense of richness. If you're looking to make a striking statement, don't use dark hues only as an accent. Instead, make them your space's main colour.
Light hues are typically used to complement bolder hues and dark hues are usually used as accents. But grey is such a neutral colour that, no matter the shade, it can be used. Use light grey hues alongside dark grey hues to create a grey palette. Or, use light grey hues as a neutral in a colourful palette. You can even use a dark hue as an accent colour in a light colour palette.
3. Complementing colours and furniture
However you choose to use grey, we recommend using more than one shade. You can do this easily by using white or black or another shade of grey paint around your home, or with furniture.
Colours
According to Karen Haller, grey doesn't draw any attention to itself. This makes it a great colour for areas of business or simplicity. She says virtually any colour can be matched with grey doesn't have a personality of its own, and allows for other colours to stand out. To take away personality from a colour, add some grey. This way you have a more neutral version of the colour of your choice.
Because grey is a colour that doesn't have much personality on its own, it has somewhat of a reputation for being depressing. Don't let this stop you from using it around your home. Grey can be made cheerful with the right accent colours, for example, any wooden furniture or white mouldings or pops of colour in décor.
Furniture
Choose furniture in different shades of grey to layer on the neutral colour palette. Bold, dark grey couches are a great way to continue your colour scheme and also hide stains and wear and tear.
Wood is also a grey essential. Add some natural wooden tables, chairs, floors or even flower pots. Natural wood warms up grey tones and adds some colour without taking away from a simple, modern colour palette. Other natural materials like leather, cotton and wool are a great opportunity to mix in some more colours or layer more greys. Plus, they create a cozy feel in an otherwise modern space.
Are you looking for the perfect grey floors? Or floors to go with your grey space? Visit a TORLYS dealer to explore our different collections and for some advice on decorating with grey.
---