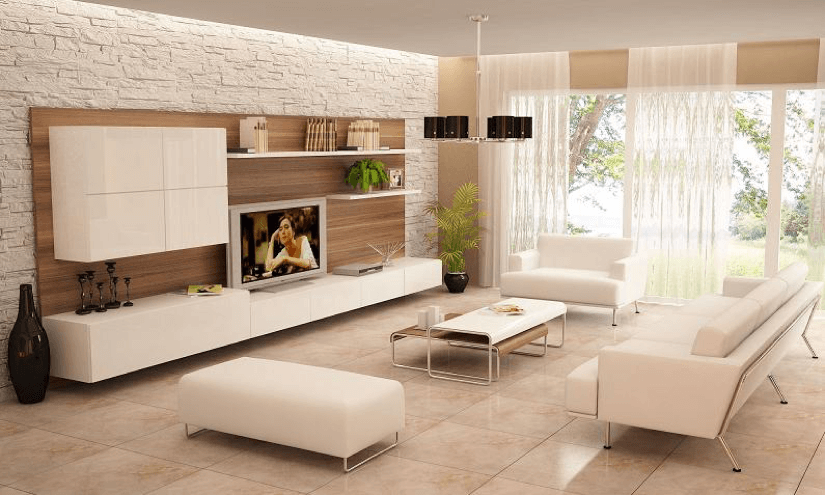 TORLYS Design Notes: Modern Luxury
Modern luxury. Just the words themselves sound fancy and unattainable. Luckily for you, we have some design tips on how to achieve the look in your home.
What is Modern Luxury Interior Design?
The meaning of modern is present-day, contemporary and current. Translated to interior design, modern style is a combination of clean lines, elegant finishes, and uncluttered décor. Rich, bold colours, luxurious creams and whites, and natural elements such as wood and leather create a minimalistic yet grand look.
There are many design styles that can be described as "modern". Not all luxurious interiors require sparkle and glitz. Our favourite modern luxury spaces start off with monochromatic layers of rich, creamy whites neutrals, and rich materials like leather, hardwood, polished chrome, and either marble or quartz.
Modern Luxury Design Tips
Even though the words "luxurious", "rich", and "grand" are used to describe this design style, you can achieve this look without breaking the bank. Just know the design elements and know what items are worth splurging for.
Modern luxury design elements:
Uncluttered surfaces
Clean lines
Airy flow
Abstract art
Natural materials
How to get the look:
Uncluttered surfaces.
Look for furniture that doubles as storage. For example, an ottoman or coffee table that holds your board games blankets. Use open shelving to showcase your favourite decorations. Hiding any cables or wires also helps declutter a space, keeping things clean looking and fresh. This also includes hiding any technology such as heating/cooling systems, remote controls etc.
Clean lines.
Kitchen cabinets and countertops with straight, simple edges. Simple furniture and curtains without any frills. Use slender furniture that is not bulky, and especially avoid couches with rounded armrests.
Airy flow.
Open floors plans are increasingly popular and most new homes are designed to have the kitchen, living room and dining room as one large space. The larger a space looks, the grander it feels. If tearing down walls isn't an option, use the same colour scheme throughout the rooms you wish were combined. Combine your open floor plan with some natural light and your home will have a sense of openness and luxury. Transparent windows, skylights, glass tubes, and even panoramic floor to ceiling-sized windows are great sources of organic light.
Abstract art.
Bold pieces of art are a great way to add a splash of colour to your home. Find the perfect piece for your at an art gallery, or search online to for posters by talented artists around the world.
Natural materials.
The use of natural elements like wood, stone, cotton and wool will bring a modern, yet warm feeling to a home. Hardwood floors or floors with real-wood visuals, marble or quartz countertops, cotton drapes and wool blankets will complete a modern, luxurious look. Still, keep your floors bare: Covering up your natural floors will take their essence away and prevent their elements from doing their magic. Although polished chrome and gold aren't natural materials, they add great beautiful contrast and complement organic materials perfectly.
Try it yourself!
Don't let modern luxury scare you off. All these design ideas are achievable on a budget. Look for inspiration, find what you like, and follow the steps. All you have to do is choose one style of furniture of the other. Keep clutter out of sight, and create an airy, clean, minimalistic vibe. Remember, keeping things minimalistic and uncluttered is key.
New floors are a great way to make your home more modern. Explore our collections online or visit a TORLYS dealer to find the right floors or your space!
---