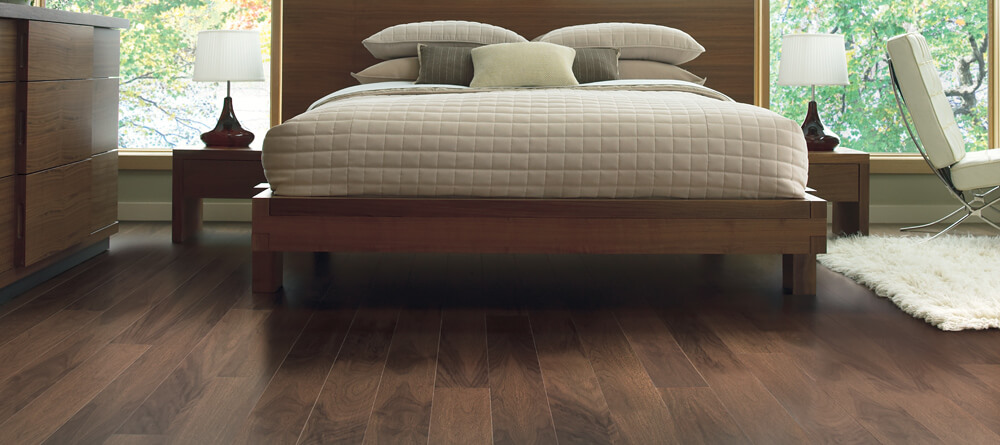 Spring Décor: Transforming Your Bedroom into Your Nest
If you're like most people, you love cozying into your bed at night more than crawling out of it in the morning. But you can make mornings in your bedroom a little brighter with some fresh spring décor. Whether you want to make a subtle or spectacular change, we have a basketful of ideas for you.
Fabulous Flowers 
Nothing says springtime and good morning more than bright, beautiful flowers. While having a vase of fresh cut gerbera daisies, peonies or calla lilies isn't always feasible (especially if you're plagued with allergies), it doesn't mean you can't wake up to a bouquet every morning.
Floral patterns on linens, pillows, and curtains are the perfect way to refresh your bedroom. Collections of floral prints and framed pressed flowers are relatively inexpensive and can change the mood of any room. Floral murals (wall decals of various sizes) are non-permanent, quick ways to enliven the walls of your boudoir.
Bring the Outdoors In
Flowers aren't the only plant life spring. Add some green, leafy plants to freshen things up. Try an aloe vera plant, they have medicinal benefits and actually freshen up the air in your home. Succulents are also incredibly easy to take care of, all they need a little bit of water one a week. We also love these other houseplants.
You can also add patterns of leafy greens around your home. Lilypad paintings and decorations are especially rejuvenating, and moss is an original go-to. Try making your own decorative moss balls by using styrofoam balls in varying sizes, some glue, and dried forest moss. These create a green and modern, yet calming atmosphere.
Feature Spring Creatures
Nature has its way of telling us that warmer weather is coming. You will not only find birds chirping and rabbits scurrying around your yard, you'll also see them in springtime décor. Often overlooked, these creatures can be a breath of fresh air in any room, including the bedroom. You don't have to go overboard or turn to cartoonish depictions of birds and bunnies to create a spring-like feel. Modest accents such as cream colour ceramic birds or larger ones like ornate bird cages with greenery woven around the rungs are unique bedroom decorating ideas.
Don't forget about butterflies, dragonflies or even eggs. Again, subtle changes are all you need. Oval patterns on bedding and stencil drawings of dragonflies or butterflies will create the airy mood you desire.
More Than Décor
If you're looking for a bigger project, repainting your bedroom is the perfect refresher. Pantone Spring 2016 colours include bold buttercup yellow, vibrant green flash, elegant lilac gray and soft limpet shell blue. However, you don't need to paint your entire bedroom to renew it. Painting a closet or an ensuite door adds much need colour to a room and can become a creative focal point.
New flooring can also put an extra bounce in your step, especially when it's cork. Cork is a natural material and also a renewable resource. Harvested from cork oak trees, it has become a popular choice in flooring for its comfort, warmth, and sustainability. Perfect for the bedroom, a cork floor is the ultimate in spring-y design and décor.
Muted Softness
If these ideas aren't subtle enough for you, consider some muted variations. Beautiful oak wood features, some white linens, and one leafy potted fan can really create an open, free feeling in your bedroom. We recommend exploring Pinterest for some ideas and to help you get a better sense of what kind of spring décor is right for you.
Just remember to keep things airy, fresh and clean, and try not to make your bedroom too fabulous. We still want you to enjoy the real outdoors!
---