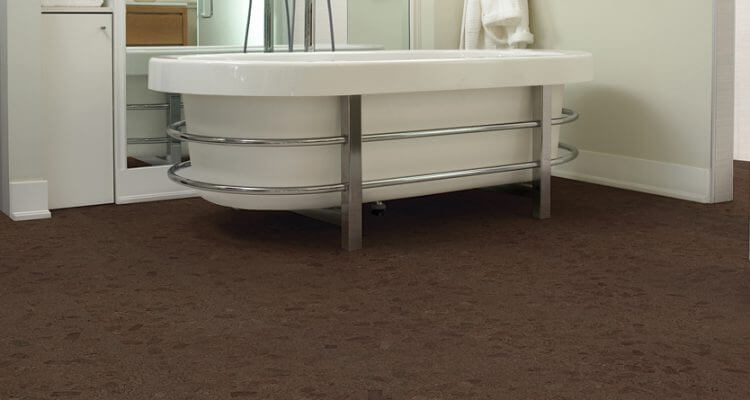 Eco-Friendly Bathrooms: Clean & Green
When it comes to creating a more environmentally friendly home, reducing your footprint doesn't have to include major steps. By making many small changes in one room of your house, you will still make an impact. The bathroom is the perfect place to start.
If you're looking for the ultimate water-guzzler in your home, look no further than your toilet.  Approximately one-third of the water you use in your home is from flushing. Since their creation, toilets have used up to 7 gallons of water per flush, that is until the invention of the low-flow toilet in the mid 1990s. Many eco-minded homeowners, however, created their own low-flow toilets by simply putting a brick or a bottle filled with sand in their toilet tanks to displace water. That's still a viable water-saving solution today, but it won't conserve as much water as a low-flow toilet.
While low-flow toilets have greatly reduced the amount of water we use per flush (only 1.6 gallons), the overall design of the toilet has not changed at all, making flushing a low-flow toilet a literal crapshoot. Many new home builders and eco-friendly homeowners have installed low-flow toilets, but you have to question whether or not they are the ideal green bathroom solution, especially if you have to flush several times to clear them.
Dual flush toilets may be the perfect solution to creating a greener bathroom. They answer the conservation-efficiency problem by giving homeowners a choice—press one button to flush liquid waste, another one for solid. If cost is an issue, you can install a dual-flusher into your existing toilet relatively easily.
Low-flow isn't just for toilets either. Consider installing a low-flow showerhead to conserve even more water. An older showerhead can use over 2.5 gallons of water per minute, while a low-flow one will use less than 2.1 gpm. Water pressure is typically the same.
While we all try to conserve water while brushing our teeth by turning off the tap, faucets are also a major water-waster, especially if you have young children. To further your eco-initiatives in the bathroom, install a motion sensor faucet. Since the faucet will only turn on when the sensor is triggered, it won't continue to run if you forget to turn it off. Plus, these faucets are handle-free, which will also help you keep your bathroom cleaner and your family healthier.
If you want to create a truly eco-friendly bathroom, you should consider more than your water consumption. Cutting down on your energy use can be quite easy. LED lightbulbs in the bathroom is a simple and cost-efficient way to reduce energy consumption. But don't stop there. Replacing your old bathroom fan with an energy-efficient fan is a small, but effective change—an Energy Star-rated fan can result in a 60% savings over a standard, older model.
Another way to lower energy costs and consumption is to install a tankless water heater. A traditional water heater uses 20% more energy than its "on demand" counterpart. Tankless water heaters are called on demand units because they only heat water when you turn on a tap. They eliminate the cost of heating and storing gallons of water in a tank.
When it comes to décor, recycled, sustainable and healthy materials are a must for a Mother Nature approved bathroom. A natural fiber shower curtain is a greener alternative than an off-gassing, harmful plastic one. Bathmats made with eco-friendly dyes along with sustainable bamboo towel holders and shelving are not only trendy, but responsible.
Finally, don't forget flooring. There are a number of eco-friendly choices that are truly unique. Take cork for example. This rapidly renewable resource is also a well-protected resource. Every scrap of a cork harvest is used: from wine corks and bulletin boards to high-end flooring. A special low or no VOC sealer will make a cork floor water-resistant and its inherent softness and warmth will be a welcome addition on cold mornings.
Environmentally responsible companies will offer flooring that is made using recycled, reclaimed and FSC® Certified materials. They will also ensure that their floors contain no harmful VOCs, exceed stringent standards and contribute to LEED® certification. This means that no matter your taste in flooring, TORLYS has an eco-friendly option for your eco-friendly bathroom.
---