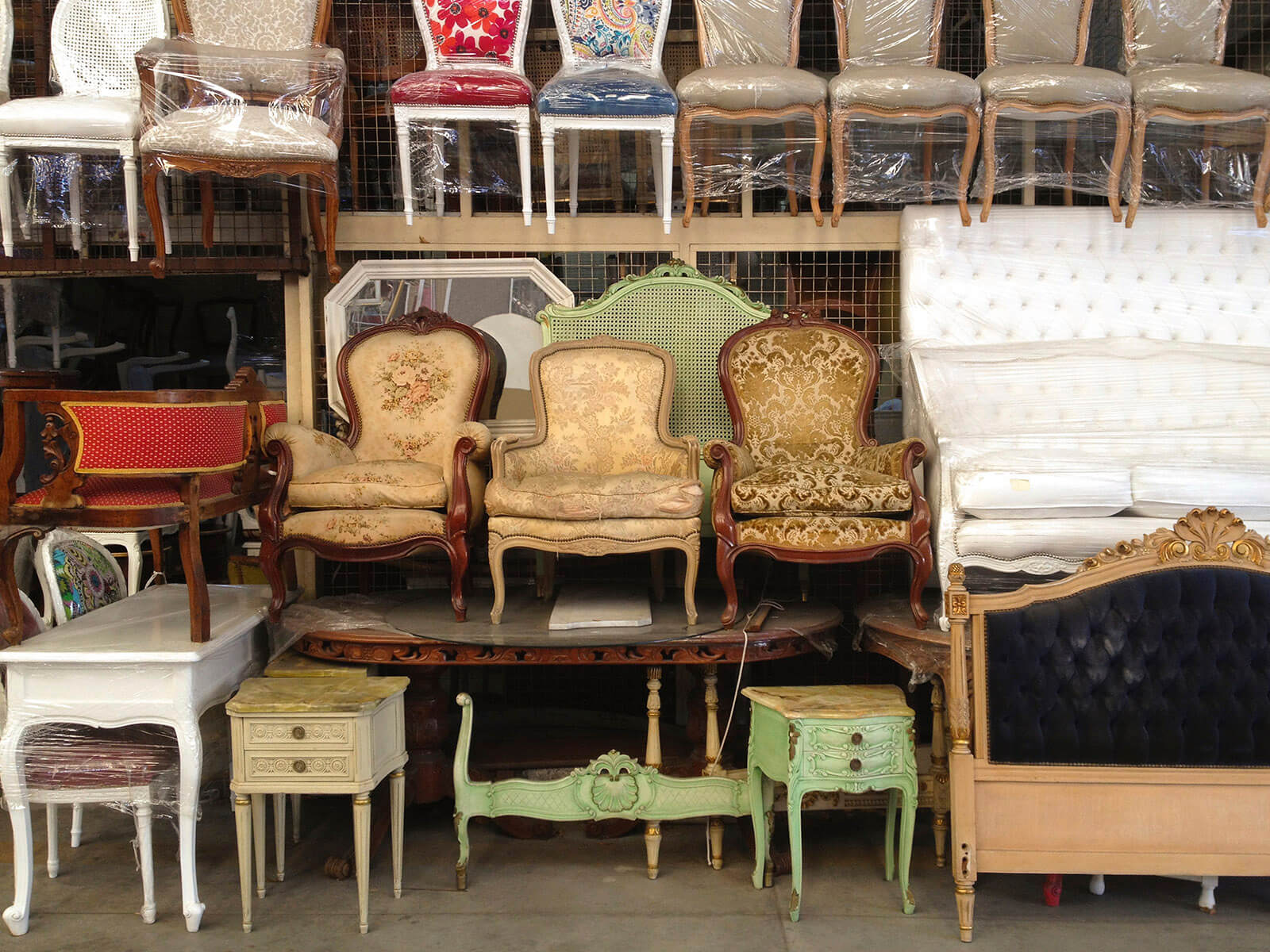 How to Find the Best Vintage Furniture Shops in Your Neighbourhood
Vintage and thrift furniture shops are becoming increasingly popular, and are beginning to pop up all over cities big and small. These shops are truly a gift. They bring much-needed culture and style, and they are environmentally and budget-friendly by selling recycled materials. Many shops often support local causes too, and are run by volunteers.
Perhaps you've just moved to (or are visiting) a new city and you'd love to learn more. Maybe you've just gotten a taste for the reclaimed furniture look and want to find out how to whet your appetite over the weekend.
With so many wonderful advantages of supporting your local thrift shop, here are some tips on where to find the best ones in your neighbourhood:
Go off the beaten path
For starters, you're not going to find many vintage shops in the high street areas. They can't afford to compete with the pricey real estate of big box stores. The best vintage stores will be tucked away in lesser-known (but equally loved!) nooks of your city. In fact, it's what gives them their unique charm to begin with.
Use local guides, not tourist ones
If you've just arrived in (or are traveling to) a city, it can be tough to find local treasures. It's almost impossible to get your hands on local newspapers or guides before you actually arrive, so a lot of your work starts when you land on home turf.
Most grocery stores, cinemas, and coffee shops will have local city guides that aren't available abroad. Smaller neighbourhood businesses (like vintage shops) will have small ad placements in the guides, so be sure to check them out.
Look for local coffee shops
This may sound odd, but we always seem to find that where there's a really good cup of local coffee, a vintage shop never seems to be far behind. That's where the everyday city dweller hangs out and shops.
Don't forget about charity shops
A lot of used shops run by charitable organizations (sometimes called "charity shops,") will usually do a hybrid of clothing and furniture by donation.
There's more stuff to wade through at these stores (that may be a positive or negative for you), but you can almost always find the best little gems like pottery, old photographs, books, or furniture pieces. And the prices are awesome because the stuff hasn't been specifically "selected" for a certain look or style. They welcome donations for a vast array of good condition items.
Use multiple keywords in your online searches
Chances are you'll have the magical tool of Internet at your disposal. But before you start your online search, remember that many of these shops won't have websites (although many will be searchable and will show up on Google maps).
With that in mind, here are a few tips. Search multiple terms and use the local lingo. For example, try "reclaimed furniture," "used furniture," "consignment stores," "charity shops," etc. Be sure to narrow your search down by location. So, if you're looking for something in a specific area, filter your search. For example, you could use a Boolean search: "reclaimed furniture AND Mount Pleasant Vancouver." You might find through your searches that there are little shop clusters in different parts of each neighbourhood.
Check out Craigslist or Kijiji for Garage Sales and Fundraisers
The micro version of the vintage store might be called the garage sale. Here's why: at any given time in the city people will be moving from their homes and selling their stuff. Often, due to a time crunch and the fact that the furniture is used, people are getting rid of stuff at super reasonable prices.
You might also find little events like charity or church fundraisers, which are usually run entirely by donation and take sometimes take on the appearance of a small pop up shop in pedestrian-heavy streets or Sunday markets.
Support your local thrift shop for your next design project
When you support a local used furniture shop, you do a lot of good things for your community. You contribute to the wellbeing of your neighbours and participate in a more sustainable lifestyle.
If you're looking for inspiration or items for your next design project, start by going for a walk in your own neighbourhood. You'll enjoy it!
Do you have a local favourite you'd like to share with us? Tweet us or message us on Facebook!
---