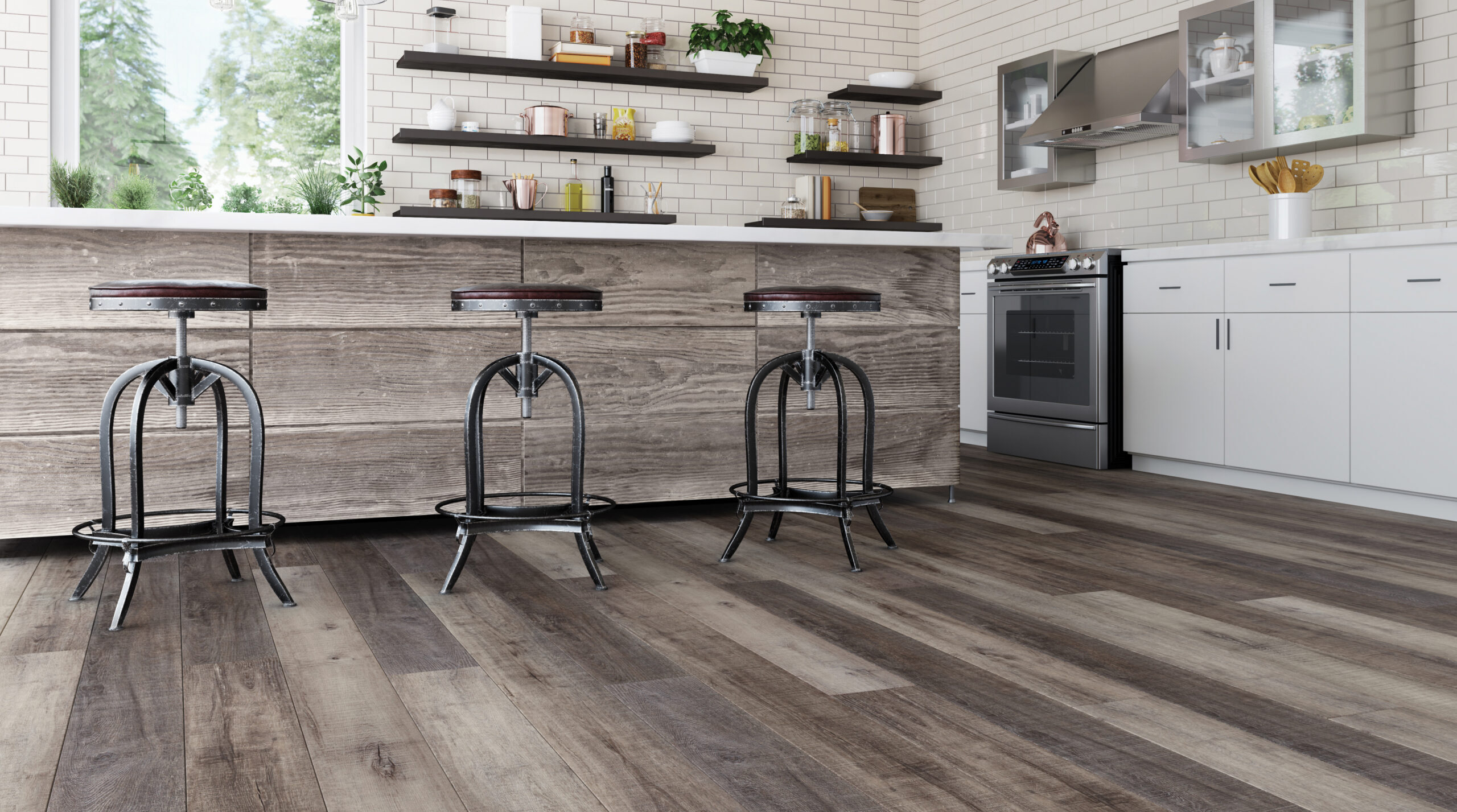 Choosing the Best Floors for Your Kitchen
The kitchen is the hub of the home, which means both its durability and looks are important. From family breakfasts to holiday dinners, everyone flocks to the kitchen, meaning your kitchen floors will be used more than any other floors in your home. With that in mind, choosing kitchen flooring is an important decision to make. TORLYS can help you find a floor that can withstand your everyday lifestyle and high foot traffic, while maintaining its good looks for years to come.
Kitchen Flooring Guide
Your kitchen sets the stage for the style and function of your space. When finding the perfect floor for your kitchen, keep in mind factors like lifestyle, comfort, durability, maintenance, and of course, your sense of style.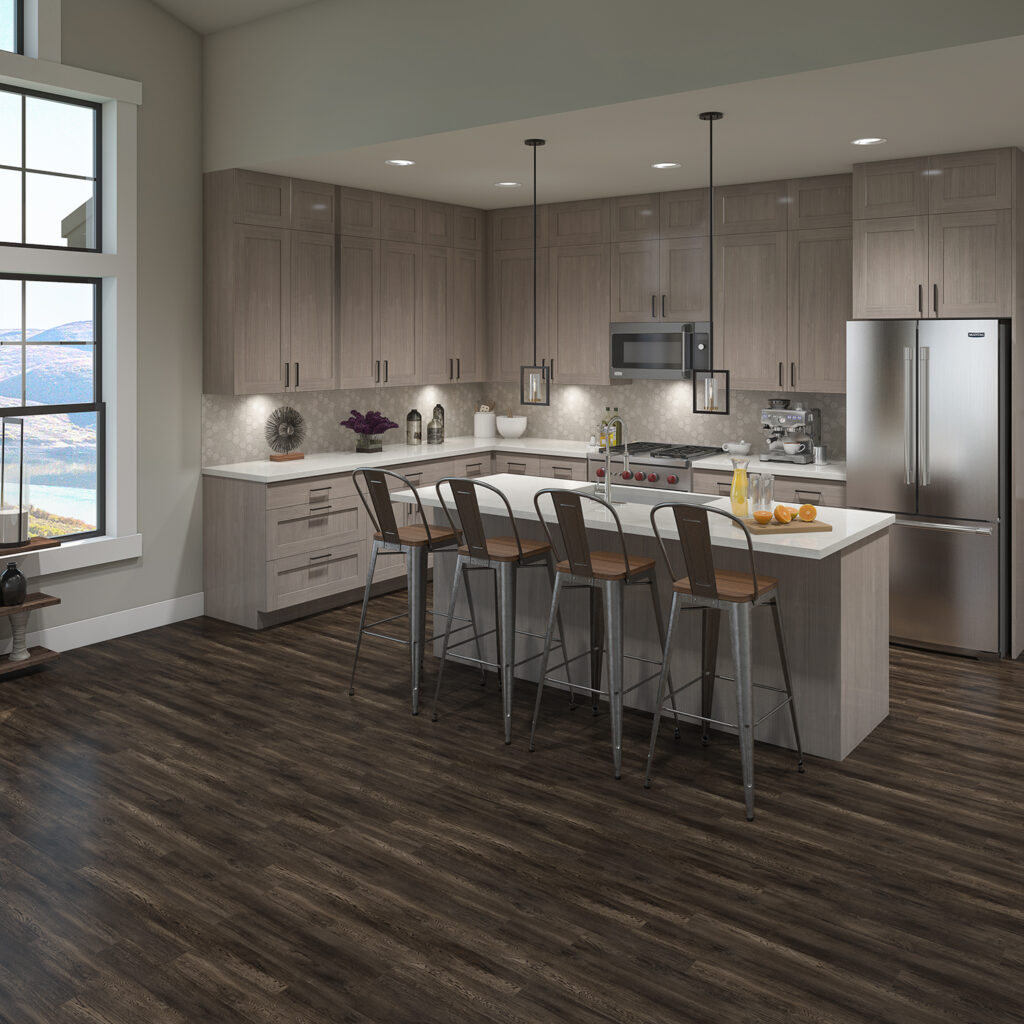 1. Lifestyle
If you spend a lot of time in your kitchen, consider the traffic flow and the amount of foot traffic your floors will need to withstand. Think about how much your kitchen will be used and whether your floor needs to be resistant to a great deal of wear and tear.
With your lifestyle and household schedules in mind, you might consider floors that are sound absorbent to prevent some of the sounds travelling from your kitchen throughout your home.
2. Comfort
Comfort is key for your kitchen floors. If most of your time is spent in the kitchen, you'll want something that is soft and warm underfoot. Nobody likes how hard and cold porcelain tiles can be and how your back feels after standing for long periods of time. Surfaces that act as a natural insulator and have a little cushion to them are the best floors to improve your comfort.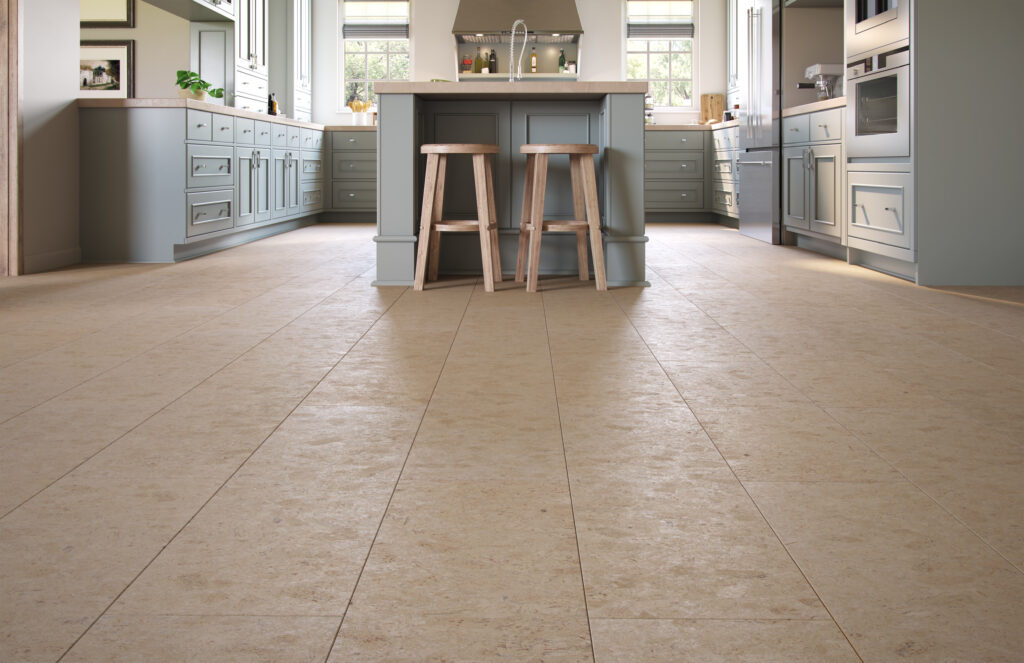 We offer innovative flooring options that are high on comfort. TORLYS Cork floors look and feel great, plus they're a renewable resource and natural insulator, making them an ideal choice for your kitchen. Our TORLYS CorkWood collections combine the beauty of hardwood, the durability of laminate, and the comfort of cork. TORLYS CorkPlus™ Blue underlay is also available with several TORLYS Smart Floors collections, offering natural air cushioning for comfort, sound absorption, and thermal insulation.
3. Durability
Spills, dropped items, and scratches can ruin lower quality floors that aren't resilient to the demands of a busy kitchen. Durable floors that are waterproof, scratch and dent resistant can help keep your floors looking as good as new. Choose durable floors that will endure your active household and keep their looks for years to come.
4. Maintenance
Constant vacuuming, washing, scrubbing, and resurfacing are all tasks of the past. It's become more important to consider how much maintenance you are willing to do on your floors. Unlike carpets, lower maintenance floors won't hold on to dust and dirt. Instead, maintenance can be simple: use a clean, untreated dust mop or vacuum, wipe up spills quickly with a cloth or sponge, and clean as required with TORLYS EcoCare Cleaning Kit.
5. Style
And last, but certainly not least, consider your personal sense of style. If you're doing a complete home renovation, you have a little more freedom when choosing your new kitchen floors. Create a few different mood boards to see what cabinet, countertops, flooring designs, and colour palettes work well together.
If you're only replacing your floors, make sure to match them with your existing kitchen. Kitchen cabinets, floors and countertops tend to cover more surface area than your kitchen walls, so the colour and design of these three surfaces has a bigger impact on the look of your kitchen. Make sure to also consider the flooring throughout your house to create a cohesive design. This will create a flow through your home's décor from room to room, making your space feel more open.
Choose a floor that complements your style and you'll be happy for many years to come with your decision.
Cleaner Floors Start with TORLYS
We often think some of the dirtiest spots in our home are the surfaces we touch constantly — including doorknobs, faucets and counters — when in fact the area that retains the most bacteria is right under our feet. While you can't always prevent bacteria from entering your home, you can proactively protect your floor thanks to revolutionary antimicrobial flooring protection available in a wide range of flooring solutions exclusively from TORLYS.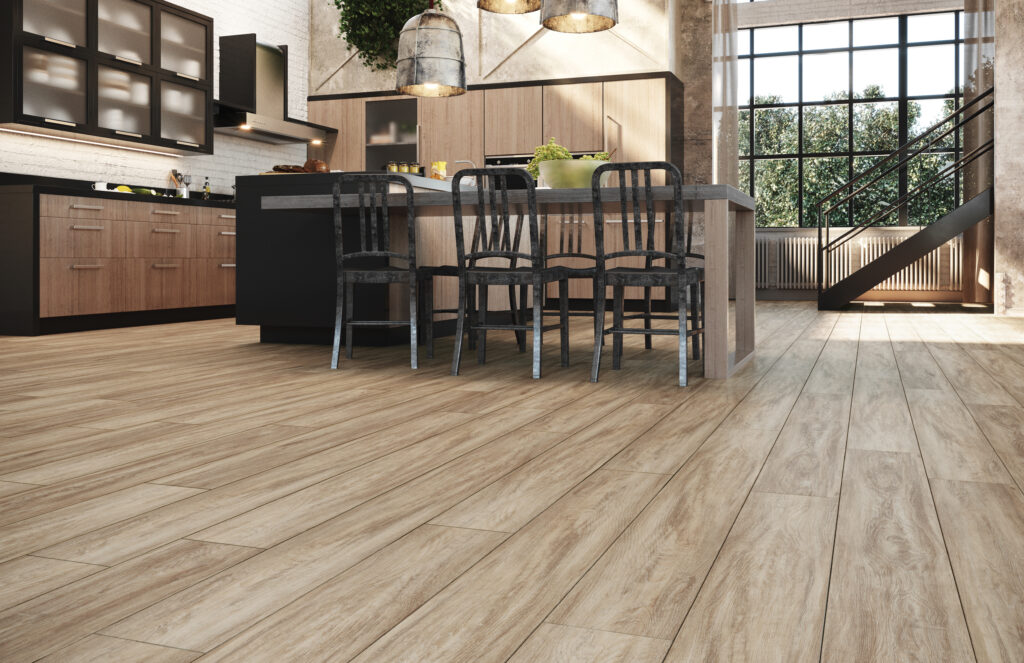 TORLYS antimicrobial protection is offered in most TORLYS Smart Floors. Certain floors feature antimicrobial technology in the finish, core, and underlay, while others feature it in only one or two areas.
TORLYS antimicrobial product protection is available in:
Please refer to our Product Filter page to see which antimicrobial features each floor has.
Choose TORLYS
There is no "best flooring" for a kitchen, but there are certainly options that are better than others. At the end of the day, the choice you make for your kitchen floor should combine form and function. With the number of quality kitchen flooring options available, you should never have to sacrifice looks for durability and practicality.
At TORLYS, we have a variety of flooring options for your kitchen that will look amazing today and for years to come. Find a Trusted TORLYS Dealer near you to find the perfect floor for your kitchen flooring needs.
---